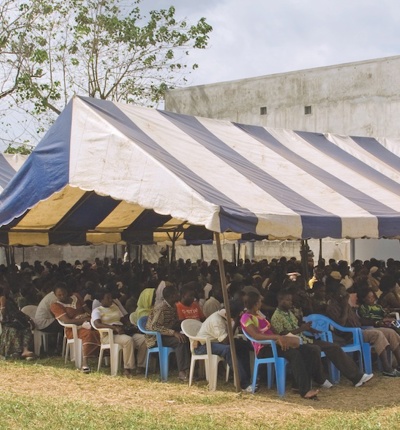 Trafigura
Leigh Day represented some 30,000 claimants in the Ivory Coast against Trafigura, a multinational oil trading company, in one of Britain's largest ever group actions
Leigh Day represented some 30,000 claimants in the Ivory Coast against Trafigura, a multinational oil trading company, in one of Britain's largest ever group actions.
In 2006, Trafigura transported hazardous waste from The Netherlands to the Ivory Coast. The waste was offloaded to a local contractor in Abidjan, the country's commercial capital, and subsequently dumped at 12 different sites in the city.
Following the dumping of the waste, residents began to suffer with symptoms ranging from headaches and skin rashes to severe respiratory problems; some 100,000 people sought medical treatment in local hospitals.
Leigh Day issued proceedings in the High Court in London at the end of 2006. After a long legal battle involving around 20 experts, the claims were successfully settled out of court in September 2009.