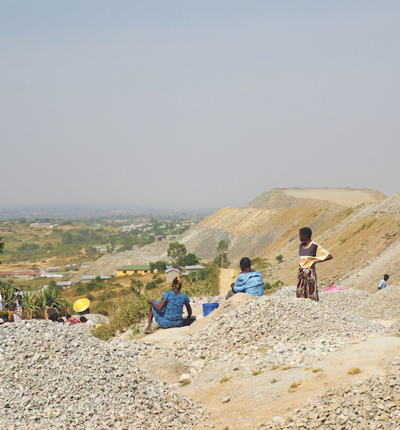 Barrick Gold
Leigh Day initiated proceedings in the High Court in London in March 2013 on behalf of Tanzanian villagers who lived near the North Mara mine in Tanzania
Leigh Day initiated proceedings in the High Court in London in March 2013 on behalf of Tanzanian villagers who lived near the North Mara mine in Tanzania
The villagers were seeking compensation from African Barrick Gold plc (now Acacia Mining plc) and its Tanzanian subsidiary, North Mara Gold Mine Limited (NMGML), for injuries and deaths at the mine.

Shortly after proceedings were commenced in England, NMGML tried to take our clients to court in Dar es Salaam in Tanzania where they had no legal representation. To protect our clients from being sued without access to lawyers, Leigh Day successfully sought an urgent anti-suit injunction in the High Court in London.
As a result, the companies  had to discontinue the Tanzanian proceedings, which the English judge criticised as being an attempted "Tanzanian torpedo" designed to pre- empt the English proceedings. The villagers' case was therefore able to continue in the English High Court.

In 2015, the claims of 13 villagers regarding deaths and injuries at the mine, which were denied by Acacia Mining and NMGML, were settled out of court.