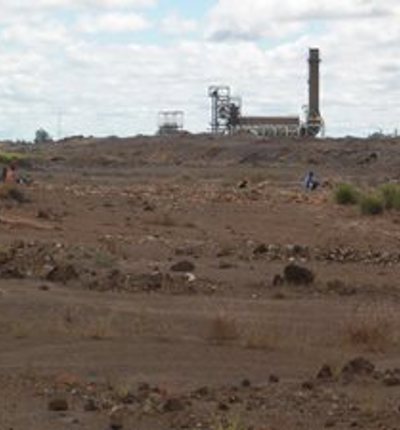 Anglo American - lead poisoning
Leigh Day, working with Johannesburg attorneys Mbuyisa Moleele, filed a lawsuit against Anglo American on behalf of thousands of children and women believed to be suffering from lead poisoning
In October 2020, Leigh Day, working with Johannesburg attorneys Mbuyisa Moleele, filed a class action lawsuit against Anglo American South Africa Ltd in the Gauteng Division of the South African High Court. The action was filed on behalf of thousands of children and women who are believed to be suffering from lead poisoning. 
The case is brought by 13 representative claimants on behalf of a class of children, and girls and women who have been or may become pregnant and who live in the Kabwe District of Zambia. The class is estimated to include more than 100,000 individuals. The purpose of the class action is to secure compensation for victims of lead poisoning, including the cost of an effective medical monitoring system for blood lead levels among the community and cost of clean-up and remediation.
The Kabwe lead mine in Zambia operated from around 1915 until its closure in 1994 and was one of the world's most productive lead mines at the time. From 1925 to 1974, its most productive period, the mine was part of the Anglo American South Africa Ltd group.
It is alleged that from 1925 to 1974, Anglo American South Africa Ltd played a key role in controlling, managing, supervising and advising on the medical, technical and safety aspects at the mine, and that it failed to take reasonable steps to prevent lead poisoning of the local residents. 
The mine is situated in close proximity to the surrounding communities. Tens of thousands of Kabwe residents, particularly children up to five years old, are estimated to have developed massively elevated blood lead levels, mainly through ingestion of dust contaminated by emissions from the mine smelter and waste dumps. A series of published reports has found very high levels of lead in the blood of a substantial proportion of the local population, in particular very young children.
According to the World Health Organisation (WHO), some of the problems associated with lead poisoning in children are:
Reduced IQ;
Behavioural problems;
Reduced growth;
Severe anaemia;
Kidney damage; and
In the worst cases, brain damage and even death.
The scale of this environmental health disaster has been evident for decades. For example, a 1972 medical journal article referred to extreme lead pollution in the Kabwe area. A 1975 thesis by a Dr A.R.L. Clark from the London School of Hygiene and Tropical Medicine found that children in Kasanda, Kabwe District, especially infants of 1-3 years, had strikingly high average blood lead levels of up to 103 μg/dL.
More information about the case, including the court filings and case updates, can be found at: www.childrenofkabwe.com