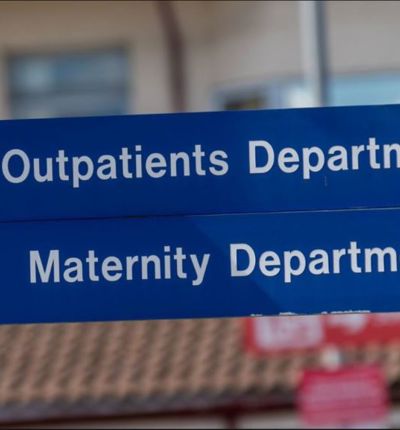 Concerns raised as the CQC reports a "deterioration in care" at Manchester maternity service
Medical negligence solicitor Julie Struthers discusses recent CQC reports that detail issues in care provided at Manchester maternity services.
Julie Struthers discusses the detail of the recently published CQC reports into maternity services provided by St Mary's Hospital, Wythenshawe Hospital and North Manchester General Hospital.
What has been happening at Manchester maternity services?
The Care Quality Commission (CQC), the independent regulator of health and social care in England, carried out an inspection of all the maternity services at Manchester University NHS Foundation Trust in March 2023. The announced inspection focused on leadership and safety.
Due to concerns found at this inspection, the CQC served the Trust with a warning to focus its attention on rapidly making the necessary improvements in each maternity service. The CQC took this action as they believed people may be exposed to the risk of harm if they had not done so.
The inspection team included midwives and a consultant obstetrician. As well as interviews with staff and stakeholders, the inspection team also reviewed feedback from 30 women, birthing people and families.
What did the CQC find at Manchester University NHS Foundation Trust:
The maternity services at all three of the hospitals of the Trust, St Mary's Hospital, Wythenshawe Hospital and North Manchester General Hospital, have been rated inadequate for safety.
The CQC found there has been "a deterioration in the level of care being provided to women, people using the service and their babies", said Carolyn Jenkinson, deputy director of secondary and specialist healthcare, who oversaw the inspection team.
The overall rating for St Mary's Hospital and Wythenshawe Hospital maternity services has gone down from "good" to "requires improvement". North Manchester General Hospital maternity services has also been rated as "requiring improvement" overall.
Manchester University NHS Foundation Trust's overall rating remains good. The CQC were able to identify areas where the services did well, including some outstanding care.
What are the concerns regarding Manchester maternity services?
As medical negligence lawyers, we regularly see the life-changing impact that substandard care has on women and babies before, during and after birth. Where appropriate, we work to obtain compensation for our clients to cover the financial consequences of that care including medical treatment, therapies, accommodation, equipment and aids.
The CQC reports raise a number of particularly concerning issues with the maternity care at Manchester University NHS Foundation Trust including:
Staffing
The CQC found that maternity services across all three hospitals did not always have enough maternity staff or medical staff with the right qualifications, skills, training and experience to keep women safe from avoidable harm and to provide the right care and treatment.
Equipment
There was not always enough suitable equipment to help staff to safely care for women, birthing people and babies. The lack of suitable equipment was raised in complaints made by patients about the services in the months before the inspection in March 2023, and it was also reflected in feedback received by CQC from women and birthing people who had used the services.
Equipment issues raised included:
The age and availability of CTG machines, which monitor the baby's heart rate and contractions during labour. The lack of access to CTG monitors led to delays in care and treatment, in particular induction.
Safety incidents where staff had not documented maternal and fetal heart rates in an emergency situation.
A lack of access to bilirubinometers on the post-natal ward. This is a tool to check the level of bilirubin which indicates if a baby requires treatment for jaundice.
CTG monitoring
A CTG machine monitors the baby's heart rate and contractions during labour. It is best practice to have a "fresh eyes" or buddy approach for regular review of CTGs during labour. This allows any concerns about the baby to be picked up and acted on. Audits showed that all three hospitals were not meeting the Trust's target for compliance with the "fresh eyes" approach.
Delays
The CQC found the maternity services in Manchester did not operate effective and timely triage processes. This included:
not ensuring women and birthing people could access emergency services when needed. The triage helpline at multiple hospitals was often engaged with no system to signpost or take a message.
delays in initial assessment of women and birthing people presenting to maternity triage. The triage tool at the Trust states the assessment should be within 15 minutes. At North Manchester General Hospital, 75% of arrivals were not seen within 15 minutes and 58% were not seen within 30 minutes of arrival.
There were also delays following triage e.g. for clinical review by a doctor or in being allocated to the correct part of the unit. There were risks that during these periods, women and birthing people were not appropriately assessed and monitored.
 There were delays in the induction of labour, and in elective caesarean sections.
Birth Settings
The CQC found that women and birthing people were not always transferred to the most appropriate place to give birth. This is a risk as women and birthing people may not always receive appropriately skilled and experienced care and support from staff to assess and mitigate risks to them during birth. Between September 2022 and February 2023 there were 24 births in maternity triage at Saint Mary's Hospital (0.5% of all births).
At Wythenshawe Hospital, a number of women and birthing people had not been transferred to the delivery suite within 48 hours of induction of labour. This had risen from 15% not being transferred within 48 hours in December 2022 to 32% in February 2023.This showed a worsening picture, despite mitigations in place, and was a risk to women, birthing people and new-borns because delays in timely transfer to the delivery suite can impact outcomes for the mother and the baby.
Conclusion
It is reassuring that the CQC have acted swiftly to highlight the poor care they identified within Manchester maternity services. However, the concerns raised within the CQC reports are worrying and could have led to women, birthing people and/or babies suffering avoidable harm.
If you are concerned about the care you have received from maternity services at St Mary's Hospital, Wythenshawe Hospital or North Manchester General Hospital and want legal advice, please get in touch.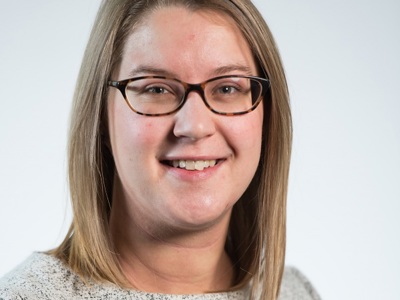 Julie Struthers
Julie Struthers is an associate solicitor in the medical negligence department.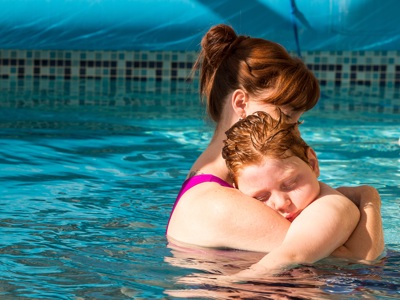 Medical negligence
If you or a loved one have suffered medical negligence our lawyers are here to offer you sensitive support and expert experience gained after representing claimants in this area for more than 35 years.