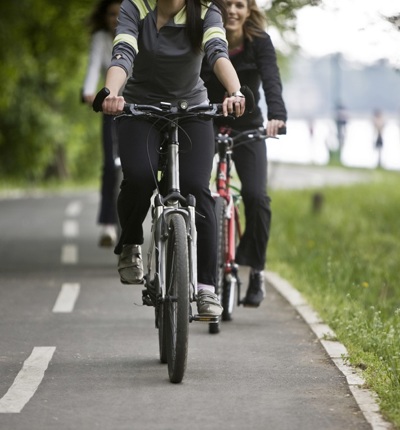 Causing Serious Injury by Careless Driving - Cyclist case studies
Head of the personal injury department, Sally Moore, and senior litigation executive, Robin Selley, discuss the offence of Causing Serious Injury by Careless Driving and its impact on two of their cyclist clients.
It is now almost a year since the new criminal offence of Causing Serious Injury by Careless Driving came into force as part of the Police Crime and Sentencing Act 2022 and we are now starting to see the first cases go before the courts.
Background
Prior to the new offence coming in, motorists who caused road traffic incidents resulting in injury were prosecuted either for Driving Without Due Care and Attention, commonly known as Careless Driving, or the more serious offence of Causing Serious Injury by Dangerous Driving, known as Dangerous Driving.
The penalty for Careless Driving was limited to a fine, penalty points, or in the most serious cases, disqualification but this appeared to be imposed only rarely. In comparison, the penalty for Dangerous Driving carried a maximum sentence of 5 years imprisonment.
Given the very high threshold for a Dangerous Driving charge and conviction, the vast majority of cases motorists who caused serious injuries were only prosecuted for Careless Driving, leaving victims who had suffered life changing with a sense injustice.
Penalties for Causing Serious Injury by Careless Driving
The new offence of Causing Serious Injury by Careless Driving sought to fill this gap. It is an "either way offence", meaning it can be tried in either Magistrates' Court or Crown Court, but with a more significant maximum sentence of two years imprisonment in the Crown Court if convicted. In addition, a convicted driver will face an obligatory disqualification.
Helpfully, the six-month time limit to make a decision on whether to prosecute the offence does not apply to cases of Causing Serious Injury by Careless Driving as it does with Careless Driving.
Leigh Day's cycling team detail two recent cases they have taken on for British Cycling members decided under the new law.
Alex's story
Alex was cycling to meet his brother for lunch at the end of August 2022. He was turning right from a main road, into a side street, and was waiting in the filter section for the road to clear so that he could make his turn. A motorist was at the mouth of the side street, waiting to turn into the main road. As the junction cleared, the motorist pulled out from the side street directly into collision with Alex and his bicycle, trapping him and his bike under the car. 
Alex sustained a serious injury to his right leg and needed surgery. He is now waiting for further surgery to remove the metalwork due to ongoing complications.
The driver denied that he was at fault at first, but following a police investigation, he was charged with Causing Serious Injury by Careless Driving. At the first hearing before the Magistrates' Court in March 2023 the driver pleaded guilty to Causing Serious Injury by Careless / Inconsiderate driving. The driver was disqualified from driving for 18 months and fined £576.
Whilst the guilty plea was welcomed, the delay and uncertainty of outcome had an adverse impact on Alex's psychological recovery, compounding the physical injuries he was still recovering from.
In addition, as the driver had denied responsibility, his motor insurer would not admit liability for this incident, and still has not done so pending receipt of the police report, denying him access to interim payments and rehabilitation which should improve the degree and speed of his recovery.
Alex told us: "Although the incident has left me exhausted both physically and mentally, and no criminal charge will undo the damage to my leg, the outcome has given me faith in the system that there is justice for both cyclists and pedestrians on the roads. I can now concentrate on my recovery fully and getting back to the sport I love."
Alistair's case
Alistair was injured in a road traffic collision in August 2022. He was cycling along Dewsbury Road, towards Leeds when the defendant drove down a feeder lane, crossed over from the feeder lane over chevroned road markings into Alistair's lane, before colliding into him.
Alistair sustained serious injuries, with multiple fractures to his left side requiring surgery. Following an investigation by the police, the driver was charged and appeared at Leeds District Magistrates Court on the 27th April 2023. The driver pleaded guilty to the offence of causing serious injury by careless / inconsiderate driving.
The penalty handed down by the Magistrates in this instance was more severe, with the driver receiving;
A four-month custodial sentence, suspended for 12 months
Disqualified from driving for 18 months
Required to carry out 240 hours unpaid work within the next 12 months.
Ordered to pay costs / surcharge totalling £239
It is possible for the driver to appeal the sentence handed down. If that happens, it will be dealt with at the Crown Court.
In the past motorists have often received very lenient sentences despite causing serious injury to others. This has caused great upset and a sense of injustice to victims.  Cyclists are more vulnerable to suffering serious injuries in collisions and it is to be hoped that this additional offence will create a greater sense of fairness when the worst happens. As the more significant sentencing powers become wider known it is even possible that this may have a deterrent effect on drivers who would otherwise take risks. Whilst a change in drivers' attitude to cyclists, and better and safer infrastructure are what will make cyclists safer, this new offence is a step forward.
We welcome the recent prosecutions and encourage both the police and CPS to utilise this new weapon in their armoury to achieve greater justice on the roads  
Further details of the new offence of Causing Serious Injury by Careless Driving can be found here: https://www.leighday.co.uk/news/blog/2022-blogs/new-offence-of-causing-serious-injury-by-careless-driving-giving-greater-recognition-to-those-seriously-injured-on-the-roads/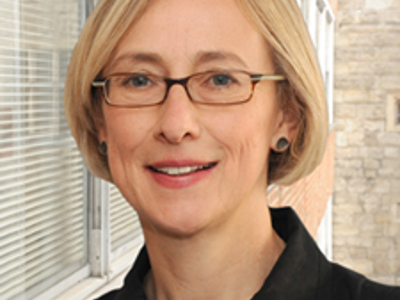 Sally Moore
Head of the firm's personal injury department. Consistently ranked as one of the UK's leading serious injury lawyers, specialising in brain, spinal and amputation injury claims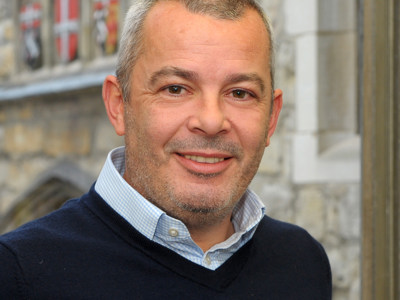 Robin Selley
Robin Selley is a senior litigation executive in the personal injury department.