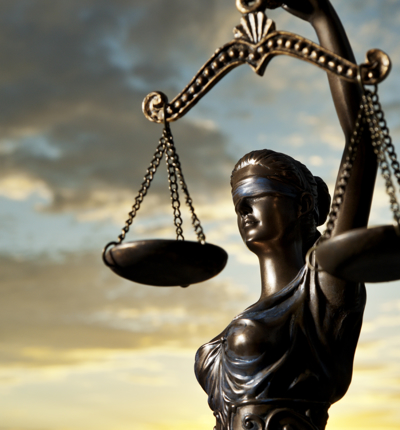 A Practical Guide to Legal Aid
Whether you're looking for information on legal aid eligibility or want to learn more about its history and importance, our practical guide will provide insight and helpful information.
Posted on 03 December 2019
If you require legal support but are unable to afford it, you may be entitled to legal aid. It is intended to be available to the most vulnerable people in society and can help pay for legal support or representation, and we'll explore more about it in this blog post.
What is legal aid? 
Legal aid is financial assistance provided to people who could not otherwise afford a lawyer, to enable them to get legal advice and representation in court. The right to justice and a fair hearing is contained in the Human Rights Act. For many people, help with funding is needed so that they can have the legal representation to which they are entitled. The state pays for the scheme. It provides two key benefits: it funds lawyers to advise and represent you, and it protects you from the risk of being ordered to pay an opponent's legal costs.
Why it is important?
If your human rights are breached or you are treated unfairly, there should be a legal remedy to put the matter right or to provide compensation for the mistreatment. Not only does this provide justice for you as the victim, in some cases it also deters the perpetrator from acting in the same way again. The right to a fair trial is considered so important that it is included in the Human Rights Act 1998.
Having a fair trial often includes being properly represented by a qualified individual. If someone is unable to afford representation, this can adversely affect their right to a fair trial. For access to justice to be meaningful and practical, and not simply theoretical, individuals must be able to properly make their case to court.
Without access to specialist lawyers through the provision of legal aid, the most vulnerable people would not be able to make complex legal arguments explaining how their rights have been violated or they have been unfairly treated.
Who is eligible for legal aid? 
Legal aid is not available for every type of case and not everyone is eligible to receive it. In many cases it is means tested, to ensure it is targeted to those whose need is greatest, where the case is serious (for example where human rights have been breached or detention has been made under the Mental Health Act), and the person applying has a low income.
The cases where legal aid may be available without means testing include to bereaved families in Inquests, mental health tribunals, children in care and child abduction. In general, eligibility depends on income. More information about Inquest legal aid can be found here.
Applying for legal aid
To make an application for legal aid, you need to find a solicitor who specialises in the area of law relevant to your case, who takes on legal aid work.  A list of legal aid providers in different areas of law can be found here. Further information about how to find a solicitor can be found on the Law Society website here.
To apply for means tested legal aid, you will need to supply your solicitor with details of income, benefits, savings and property for yourself and any partner.  The solicitor will fill in the necessary means testing form and application and submit them on your behalf to the Legal Aid Agency, either online or by post. The Agency will assess the application and decide whether your case qualifies for legal aid.
The level of both income and capital is examined and the following tests applied:
Gross income test 
If an applicant and partner's* gross income per month exceeds £2,657, they are not financially eligible for civil legal aid (unless you have more than 4 dependent children, in which case a higher limit is applied).

Receipt of certain benefits (known as 'passporting' benefits) automatically satisfies the gross income test. The benefits include universal credit, income support, income-based jobseeker's allowance, and income-based employment and support allowance.
Disposable income and disposable capital tests 
If the applicant passes the gross income test, then their disposable income and disposable capital is assessed. Certain outgoings (known as 'allowances') are taken into account when calculating disposable income (for example rent payments and an allowance for each child). An individual is eligible for civil legal aid where, after deducting these allowances, their disposable monthly income is not more than £733 and their disposable capital is not more than £8,000 (but you may be asked to make a contribution, see below).

It should be noted that there are some exceptions to these rules –  for example, there are extra allowances for pensioners on a low income and a certain level of capital in a person's home may be disregarded.

Your solicitor will be able to advise in more detail about legal aid eligibility, but for more information about obtaining legal aid, see Citizens Advice or GOV.UK.
Contributions
In some cases, the applicant is required to make a contribution towards the cost of their case, although this does not extend to forms of legal aid called 'legal help', 'help at court' or certain immigration proceedings.
Contributions may be required where the applicant's monthly disposable income exceeds £315 or their disposable capital exceeds £3,000. 
Contributions out of income are payable on a monthly basis for the duration of your case (until your certificate of funding is withdrawn). Contributions out of capital must be paid at the outset in order to get legal aid. 
Contributions may be recoverable at the end of a case where the opponent has to pay legal costs and the Legal Aid Agency is reimbursed for its expenditure.
Challenges
In recent years, funding for legal aid and the amount of lawyers providing legal aid has fallen year after year, meaning that fewer people can be helped with legal aid to bring a case.
The biggest cuts happened in 2013, when a number of areas of law were removed from legal aid provision entirely, including family (with some exceptions), employment, benefits, debt and housing cases.
Many smaller firms have ceased to carry out legal aid work, meaning that in some areas it is difficult for individuals to find a lawyer to represent them.
Exceptional case funding 
In some instances, funding is available outside the ordinary scope of legal aid, where otherwise there would be a breach (or risk of a breach) of the following:
An individual's rights under the European Convention on Human Rights; or
An individual's rights to legal aid under certain retained EU law.
This reflects the seriousness of the government's obligation to prevent any breach of fundamental rights.
Alternatives to legal aid 
Where it has not been possible to obtain legal aid and you cannot afford to pay for legal representation yourself, there may be alternative solutions, as follows:
A conditional fee agreement. This could be on a no win no fee basis, or on the understanding that if you lose you will pay a discounted amount. You may also need to pay for insurance in case you lose, and the other side make a claim for their legal costs. Lawyers are only likely to take a case on this basis if they are very confident that they will win.
A variation on the conditional fee agreement is the discounted fee arrangement where lawyers act for a discounted fee (often a fixed fee agreed at the outset) but take full payment if the case is successful.  Lawyers may offer this type of funding arrangement where they are not prepared to risk a conditional fee agreement.
Legal expenses insurance. You may be entitled to make a claim for legal expenses under the terms of any insurance you have, for example home cover, car insurance or benefits included with your bank account, credit card or membership of an association such as the AA.
Trade union funding. If you are a member of a trade union, they may fund your legal action.
Crowd funding.  Certain cases may attract a great deal of public sympathy or support and in these cases it might be possible to crowd fund for legal costs online.
A brief history 
Legal aid was originally intended to give everyone access to any professional help they might need in bringing a legal case. In 1950 legal aid was first provided in civil matters, then giving 80 percent of the population the option of means tested assistance.
Over time, the number of people eligible has fallen, in particular following funding cuts of around £950m per year over the period between 2011 and 2018. These cuts have meant a reduction in lawyers able to take on these cases, with some areas of the country having almost no provision.  The types of case eligible for funding have also been substantially reduced.
At Leigh Day we have wide experience of the legal aid system and are able to give you advice as to whether your case is likely to be eligible for funding. If we take on your case, we may be able make an application to the legal aid agency on your behalf to pay for legal advice and representation in court. Leigh Day helps clients obtain legal aid for many cases, including those in the following areas:
Abuse and exploitation cases
Actions against the police and other public bodies
Children and vulnerable adults
Claims on behalf of children with brain injuries
Court of protection and best interest
Discrimination claims
Health and social care
Immigration detention and migrant rights
Inquests
Judicial Review and public body decision making
Prisons
Brain injured children
Trafficking survivor claims for labour exploitation
Leigh Day's experienced human rights and civil liberties team is one of the country's leading teams of specialists in this area of law. We are committed to ensuring access to the law and obtaining justice for our clients.

For further information on how we can help you fund and bring a case, contact us on 020 7650 1200 or fill in our enquiry form.