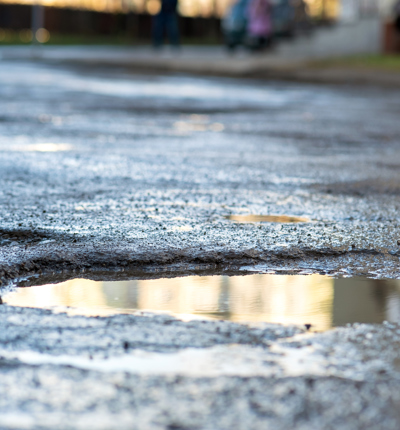 Road Safety Week 2022: Road maintenance
This Road Safety Week 2022, solicitor Rory McCarron discusses road surface maintenance, and how councils are developing to prevent cycling accidents and how cyclists can help each other
Posted on 16 November 2022
With recent momentum put in place by the Government during Covid-19 for people to consider alternative modes of transport such as cycling and walking, this also needs to be considered by highway authorities.

Whilst it costs millions to maintain our roads, the Highway Code specifically recognises vehicles, cyclists and pedestrians as "road users", and with recent successes in court evidencing defects specifically being a danger to cyclists, slowly highway authorities are adapting their measures when considering the impact that the condition of the roads can have on cyclists, as well as motorists.

Devon County Council recently conducted a trial, using the mobile app Strava, to identify popular roads used by cyclists to give these routes more priority and consideration for repair.

Carmarthenshire County Council speak to local cycling groups and clubs to understand their regular cycle routes, amount of use of a road by cyclists according to Strava and whether a road forms part of a National Cycle Route. They do this to see if popular roads need more frequent inspections as it is recognised that some defects pose a greater risk of danger to cyclists than to 4 wheeled vehicles.

In a bid to improve the maintenance of the roads, Cumbria County Council recently moved away from physical highway inspections to digital inspections where a vehicle with multiple cameras is driven down a road and records multiple angles at high definition.

This allows a highways safety inspector to look at the road from multiple angles from the comfort of a desk to consider the condition. Whilst this may present its own problems, it is thought to be a better process than physical inspections as potholes are regularly missed up and down the country by inspectors when driving the length of a road once in a 4x4 truck.

Ultimately, highway inspectors cannot be expected to be everywhere given the vast road network across the UK and therefore we can help ourselves and others when out on the road if we really think a pothole might cause another cyclist some difficulties.

There are some really user friendly mobile apps available now to report defects to councils like FixMyStreet and Fill that Hole from your phone at the roadside. Councils' websites have been adapted to make it easier to report potholes too. It only takes a couple of minutes to report, and it could save a fellow cyclist from serious injury or worse.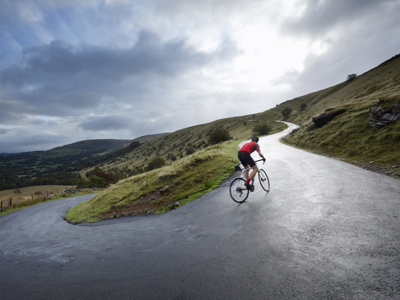 Cycling accident claims and compensation
If you've had an accident on your bike, you might be able to make a claim.