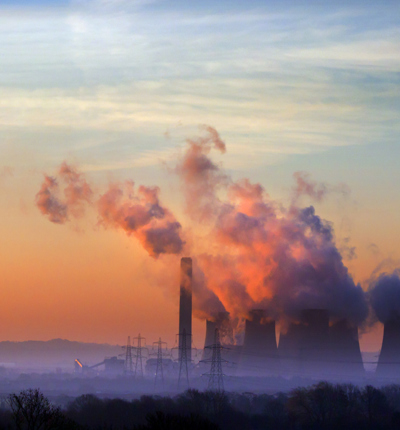 COP27 and beyond: Financing Loss and Damage from Climate Change
Katharina Theil, solicitor and trainee Sarah Gibbons, in the international team, discuss the calls to provide financial assistance to address loss and damage, a key agenda item in the UN Climate Change Conference in Egypt, as well as other legal routes in the fight for climate justice.
Posted on 07 November 2022
The 27th Climate Change Conference of the Parties (COP27) is taking place in Sharm El Sheikh, Egypt. As thousands of delegates have headed to the resort city, some are conspicuously missing, including Greta Thunberg, who has criticised the summit for being a
forum for greenwashing
.
COP27 takes place a year after the UK hosted COP26 in Glasgow, though in a starkly different political and economic climate, in a year of new environmental extremes. 


COP26 and what has happened since?


The 2015 Paris Agreement dictated that every five years, signatory states would update their emission reduction targets with the aim of limiting global warming to 1.5 degrees. COP26 in Glasgow and the resulting Glasgow's Climate Pact was the first target update and for this reason, a critical summit. Nevertheless, commitments made in Glasgow failed to go far enough to ensure temperature rises are limited to 1.5 degrees.



COP27: this year's agenda


A key agenda item for this year's summit is Loss and Damage (L&D); the term used in UN climate negotiations for compensation for economic losses due to climate catastrophes. The expectation is that the conference will focus on the question of whether wealthy nations, who historically have emitted the most carbon dioxide, should compensate for the loss and damage caused to smaller and poorer countries who have contributed significantly less.


Loss and Damage – not a new debate


Last year's COP26 also saw
multiple iterations of a commitment to a L&D mechanism
but only a much weaker commitment made its way into the final text; the Glasgow Dialogue on Loss and Damage was established to discuss possible funding arrangements, due to run through 2024.
The arguments for a robust L&D finance facility are compelling, morally, and economically. 
In addition, even if all the current climate targets were met, the IPCC 2022 assessment of the 'near term risks' found that the consequences of today's emissions levels and the carbon dioxide already in the atmosphere will mean
further significant climate impacts are unavoidable
.
This will inevitably cause more harm, which will affect predominantly vulnerable nations that have limited resources to respond, adapt and protect their populations and ecosystems.


Consequently, as vulnerable nations divert resources to deal with climate disaster, their ability to deal with adaptation and mitigation is weakened. Yet larger, wealthy nations often point to existing mechanisms that provide resources to address L&D, including the Green Climate Fund (GCF), the Least Developed Countries Fund (LDCF) and the Special Climate Change Fund (SCCF). However, the CGF does not have L&D in its mandate and
supports only a fraction of what is needed
.
The LDCF and SCCF provide funds but only for adaptation which – whilst important – is distinct from L&D. 


It is deplorable and short-sighted that wealthy nations are so intent on avoiding concrete commitments, when they have already secured a caveat to the Paris Agreement, that addresses their concerns of liability and compensation claims. 


Other avenues for climate justice


Against this background, the question of whether states will establish a robust and well-funded L&D finance mechanism at COP27 or otherwise remains highly uncertain.  The
struggle for climate justice
however has also been pursued through other avenues and there are three developments to watch:
At COP26, small island states, including Antigua and Barbuda and Tuvalu, agreed to join efforts to compel wealthy states to take concrete actions on climate change by legal means.  As part of this Agreement, they established a newly formed Commission of Small Island States on Climate Change and International Law, whose mandate includes "the obligations of States relating to the protection and preservation of the marine environment, and their responsibility for injuries arising from internationally wrongful acts in respect of the breach of such obligations".  In February 2022, it was reported that the Commission convened to discuss legal action against "major carbon-emitting countries".
Vanuatu has announced an initiative to seek legal advice (a so-called advisory opinion) from the International Court of Justice (ICJ) to clarify the legal obligations of signatories to the Paris Agreement in the fight against climate change. Although such legal advice would not be binding on states, it could send a message to rich countries and be used internationally and domestically as an advocacy tool. It has also been suggested that a concretisation of the relevant international legal obligations would create benchmarks against which states' conduct could be measured, and could assist judges domestically when dealing with climate cases. However, Vanuatu will need the UN General Assembly (UN GA) for such advice to be requested and it is unclear whether a majority is politically feasible. In addition, as one commentator remarks, L&D is a controversial topic in the UN GA, so it seems unlikely that L&D would be part of the request.
Finally, although still fraught with difficulties, an avenue of growing importance under the lens of L&D is legal action by individuals from vulnerable nations or communities against major emitting states and corporations. 
A ground-breaking decision was delivered by the UN Human Rights Committee in the Torres Strait Islanders' case against Australia in September 2022. The Committee found that Australia had violated the rights of the claimants and "asked Australia to compensate the indigenous Islanders for the harm suffered, engage in meaningful consultations with their communities to assess their needs, and take measures to continue to secure the communities' safe existence on their respective islands".  
Australia has 180 days from the date of the decision to report on its actions to give effect to the decision, although the Committee's powers in case of non-compliance are limited. 
The case of Lliuya v RWE, brought in the German courts, is the most prominent example of case by an induvial from the Global South against a Global North corporation. The Peruvian farmer is claiming a share of the cost of a flood protection to prevent harm to his property from a nearby glacial lake. He argues that as one of the largest CO2 emitters in Europe RWE is partly responsible for the climate crisis and therefore, like other major emitters, should pay for damages and risks their business model has caused. The case is ongoing.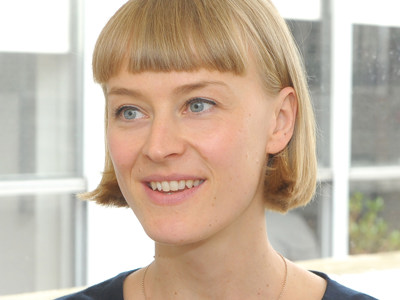 Katharina Theil
Katharina Theil is a senior associate solicitor in the international department.