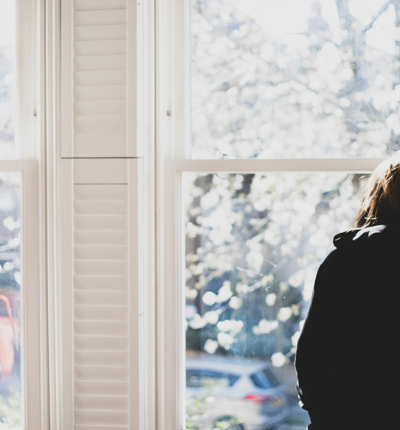 Overcoming isolation following a brain injury
To highlight Action for Brain Injury Week, Fiona Huddleston, associate solicitor in our healthcare team, discusses social isolation after brain injury with Ana Maria Heseltine, Occupational Therapist and Care Expert at Bush & Co.
Tell us a bit about the work you do, and the range of brain injured clients that you work with?
I am an independent occupational therapist working in the community, helping people with disabilities to develop strategies to overcome their difficulties, recommending equipment and adaptations and assisting them to identify suitable care. I also work as a care and occupational therapy expert. In my work I encounter clients with a full range of brain injuries, including mild to moderate cognitive impairment, sometimes thought of as "invisible" injuries.

It is important that clients with any level of cognitive impairment get the support they need as soon as possible, ideally with an early interim payment. I feel it is important that these cases are handled by solicitors with brain injury experience to ensure the best outcome for the client.
The focus for this this year's Action for Brain Injury (ABI) week is social isolation, is this something that you see a lot in your role as a care expert?
Sadly, I see so many clients with brain injuries who struggle with social isolation.

I have seen younger people lose friendships as they struggle to keep up with conversations with their friends. Also they can be self-conscious about being seen with a carer. For this reason, finding the right support worker is very important because if the client is not happy with the support, it is unlikely that they will want to be seen out in the community with the support worker, isolating them further.

I find that it tends to be easier for an older person to accept a carer who can often be a companion. However, across the age groups there are the same issues: fatigue, memory problems and loss of confidence which mean that people with brain injuries find it difficult to go out and get back to "normal life". Lack of motivation is also often a factor. This is one of the reasons why having a support worker to provide encouragement is so important.

COVID-19 has had a really detrimental impact in respect of social isolation and loneliness. Many people with brain injuries have had to give up work and are no longer able to do activities that they previously did due to their injury. As a result of the COVID-19 pandemic and lockdown, opportunities to connect with people and activities outside of their houses have decreased further, such as through sports centres, social groups or just going to the shops. Also, with a lot of in-person appointments being cancelled, they have lost further opportunities for social contact.
We have recently worked together on a case in which my client had moderate cognitive impairment. She had problems with memory, which affected her confidence, she also suffered from fatigue and lack of motivation. As a result, the extent to which she left her house and her social contact was considerably curtailed. This in turn had a negative impact on her mood and had a further detrimental impact on the level of her social interactions.

We recovered damages which enabled her to obtain a support "buddy" to assist her with going out and accessing the community and encourage social connections.
How beneficial can a support buddy be for an individual who has a brain injury, particularly in the context of social isolation?
Very. A carer might do a lot to assist but it is very important that clients have someone who empowers brain injured individuals and helps them learn to do things for themselves. Ideally the support buddy should have brain injury experience and will encourage and motivate people with brain injuries to get involved in activities outside their home and make connections. A support buddy can also assist with exercises to improve cognitive skills which can greatly improve independence and therefore their confidence and ability to go out.
How important is the interaction between a support buddy and therapists, such as an occupational therapist and neuropsychologist, and the involvement of a case manager in reducing social isolation?
It is important that occupational therapists work in partnership with the client and support buddy in order to enable the client to achieve more independence/have a better quality of life. The occupational therapist will put together a programme for the support buddy to follow with the client, for example with exercises and activities, and will review it regularly, adapting it where needed, to meet the client's on-going needs. They should also provide the support buddy with ideas and guidance for suitable activities.

Neuropsychology input is often important as it is very common for people with a brain injury to suffer from depression and/or anxiety which can have a detrimental effect on their ability to go out and make social connections.
An experienced, knowledgeable and supportive case manager is also very important to coordinate therapies and to advocate for clients, helping them identify the best opportunities, such as volunteer work and appropriate support groups in their local area.

There are charities, such as Headway and Friends of Attend ABI (fAABI) that provide opportunities for people with brain injuries to meet people and encourage social interaction and therefore prevent social isolation.

For Action for Brain Injury Week, Headway have launched their campaign "A life of lockdown" which focuses on social isolation after brain injury. The campaign aims to give a voice to survivors and carers to help them better explain to their friends and families the challenges they face as a result of brain injury.