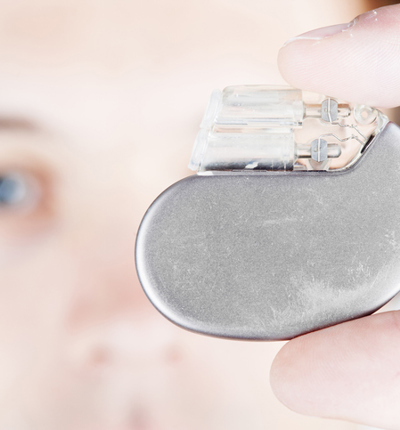 Future regulation of medical devices must put patient safety first
Chris Connor and Tresa Joseph from the product safety and consumer law team discuss Leigh Day's submission to the MHRA's consultation on the future regulation of medical devices in the UK.
Posted on 17 December 2021
Leigh Day has represented thousands of clients who have suffered avoidable harm due to improperly designed and/or fitted medical devices and has campaigned for reforms to this sector.
We therefore felt it was important to make our views known in the consultation launched by the Medicines and Healthcare products Regulatory Agency (MHRA) on the future regulation of medical devices in the United Kingdom.

The consultation was launched in September 2021 and invited members of the public and other stakeholders to provide their views on possible changes to the regulatory framework for medical devices in the United Kingdom.

In responding to the MHRA's consultation, the product safety and consumer law team at Leigh Day wanted to highlight patient voices, particularly those of our clients, who have suffered a broad range of injuries as a result of defective medical devices such as hip prostheses, breast implants, heart devices and spinal rods. Our clients have often suffered debilitating injuries which have had a profound impact on their physical and mental health. Our experience in dealing with their cases has led us to recognise a number of common and compelling themes which we emphasised in our response to the consultation.

Listening to Patients

The importance of listening to patients has been highlighted in recent years, following the publication of Baroness Cumberlege's Independent Medicines and Medical Devices Safety (IMMDS) Review and, more recently, following patient-led use of in-vitro diagnostic medical devices, known as IVDs, in COVID-19 home testing kits.

The patient voice must be strengthened within the regulation and policymaking of medical device services in the UK. Indeed, Baroness Cumberlege's Review found that the healthcare system was disjointed, siloed, unresponsive and defensive; with many patients reporting recurrent failure to listen to their concerns. After listening to patients affected by Pelvic Mesh, Sodium Valproate and Hormone Pregnancy Tests, the Cumberlege report found patients were often dismissed, particularly in relation to pelvic mesh and the suffering of pain.

In its submission to the MHRA, Leigh Day, on behalf of patient groups and clients, highlighted the importance of mandating public and patient involvement in the future medical device regime. We consider that a publicly accessible register of adverse incidents and side effects, similar to the Interactive Drug Analysis Profiles already published by the MHRA, would enable patients to interact with data so they can understand more about the types of reactions that have been reported.

Furthermore, there is currently no legal requirement for medical device manufacturers to consult with patients and members of the public who have experience with the devices. Our experience representing women who have developed Breast Implant Associated-Anaplastic Large Cell Lymphoma (BIA-ALCL) following implantation with defective breast implants, has demonstrated how manufacturers fail to engage with patients concerned about developing BIA-ALCL.
Having seen, first-hand, the lack of patient engagement, Leigh Day submitted in their response to the MHRA's consultation that medical device manufacturers should be expected to engage with patients and the public periodically once their medical device is on the market.

Traceability

A salient theme of the Independent Medicines and Medical Devices Safety (IMMDS) 'First Do No Harm' report was the importance of robust and interrogable systems for recording the outcomes of devices. For individuals implanted with pelvic mesh, a Ministerial Direction was issued in December 2019 mandating the capture of relevant information concerning pelvic mesh by NHS Digital in a single database. Recognising past failures to capture vital data in patients, such as those affected by mesh, the MHRA is considering amending current regulation to require that manufacturers and/or a UK Responsible Person share more information with the MHRA about the supply of medical devices.

Leigh Day supports this proposal and, in response to the consultation, submitted that the system for recording and tracing outcomes of devices should be twofold, as per the recommendations of the IMMDS 'First Do No Harm' report:

A 'database' including the patient's NHS number, the Unique Device Identifier (UDI), their operating surgeon, the health care provider and date of procedure (subject to patient consent). This record can be held for the period of six years, in accordance with data protection law. After which, the non-personal data can be retained in a registry (as below) for the purpose of tracking long term trends and outcomes.

A 'registry' that would act as a repository for more complex patient related information datasets enabling research and investigation into patient outcomes. A 'registry', without patient-identifiable details, could be collated over lifetimes for the purpose of tracking trends.

Furthermore, the EU Medical Device Regulation requires total lifecycle traceability between all stages of medical device development and post-market activities, referred to as 'closed-loop traceability'. In our response to the MHRA's Consultation, Leigh Day submitted that a 'closed-loop traceability' approach could be required by manufacturers distributing in the UK.

In practice, a closed-loop traceability approach could mean that manufacturers, in communication with the MHRA, can identify the location of defective devices and maintain an up-to-date information for the benefit of post-market surveillance and patient safety.

Improved Product Safety

It is our position that the new regulatory regime must place less emphasis on ensuring rapid market access for the benefit of the manufacturers and more emphasis on the safety of the products, by ensuring rigorous pre-market protocols and post-market vigilance.

An example of failures in this area includes the prevalence of 'forum shopping' across the European Union. This is a situation whereby, once approval has been granted to a device in one member state, the device can be used throughout Europe, regardless of the laxity of the approval process in the chosen member state. This can lead to a situation in which devices are distributed across Europe when they may not necessarily meet the approval standards of the country they are distributed to.

In addition, current regulations provide that manufacturers can use the clinical data arising from investigations of a similar "equivalent" device as evidence that their own device is safe and performs as intended (due to the similarities between the devices). "Equivalence" can be demonstrated if the two devices have the same intended purpose and there would be no clinically significant difference in the safety and performance of the device.

However, in practice, this provision can result in a long chain of products relying on the previous product as an "equivalent", with the product at the end of the chain bearing little resemblance to the product at the beginning of the process. For example, with reference to our work representing individuals with metal-on-metal hip devices, large diameter metal heads were introduced on to the US market under the rationale that a change of a few millimetres in femoral head diameter did not affect the design or performance of the predicate device sufficiently to require additional clinical evaluation.
Unfortunately, this small change in sizing had a very significant effect on the mechanics of these devices and there is consensus across the orthopaedic community that large diameter metal heads are associated with earlier prosthetic revision. In this example a small change made a very big difference. Hence, Leigh Day submitted that a close definition of 'equivalence' is required, with manufacturers obliged to undertake a robust literature search and gap assessment before claiming equivalence with another product. This is to ensure patient safety by way of consistent quality control.

Access to Redress

When a patient suffers serious avoidable harm as a result of a defective medical device, often the only available recourse involves protracted, expensive and risky litigation. This system creates a barrier to redress, as patients may be discouraged by the costs, length and risks associated with litigation, particularly as Legal Aid is rarely available for these types of cases. In contrast, the medical device manufacturers have significant resources at their disposal.

In response to this obvious imbalance, Leigh Day suggested that the MHRA consider a 'manufacturer levy' scheme, the likes of which are in operation in Nordic countries (to great success) to resource a centralised Medical Devices and Pharmaceutical Injuries Compensation Scheme for the benefit of all those injured by products cleared for sale in Nordic markets. This scheme is funded by all manufacturers and suppliers of medical devices and medicines who access these markets.

A levy on all manufacturers of devices in the UK, whether supplied via the NHS or privately to fund a redress scheme, will help ensure that those suffering serious adverse incidents related to a medical device are adequately compensated if things go wrong.

We hope that the MHRA seizes this opportunity to prevent future harm and ensure care and support is available for those affected by defective devices by implementing a robust regulatory framework centred on patient safety above all.

The consultation has now ended and the MHRA's response is expected to be set out in the new year. The Leigh Day team who contributed to the consultation includes Chris Connor, Tresa Joseph, Holly Hampton, Will Frost, Peter Higham, Zahra Nanji and Boz Michalowska.