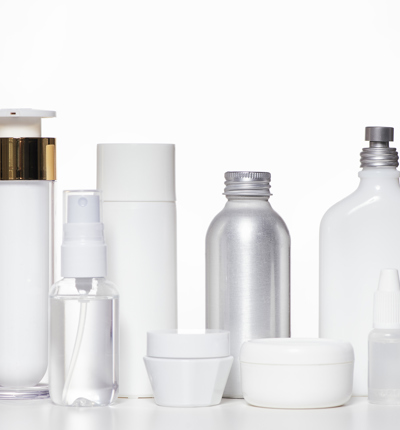 "Forever chemicals" found in make-up
Tina Patel discusses recent reports exposing the use of controversial chemicals in cosmetics.
Posted on 27 October 2021
It has been reported that a recent study conducted in the US and Canada found that Perfluoroalkyl and polyfluoroalkyl Substances (PFAS), sometimes known as "forever chemicals" because they do not naturally break down, have been found in make-up products.
It is reported that chemicals contained in creams, lotions and potions may build up in users' bodies, leading to a risk of health issues.

The study, reported by the Guardian, found "high" levels of organic fluorine in over half of the samples of make-up tested. The culprits were waterproof mascara, foundations, and liquid lipstick. According to scientists behind the study, organic fluorine is a clear sign of the presence of PFAS.

According to the Guardian report, PFAs consist of around 9,000 compounds which are used to make products such as food packaging and clothing. It is reported that at certain levels these chemicals have been linked to a number of health problems such cancer, birth defects, liver disease, thyroid disease, decreased immunity and hormone disruption. The list of serious health problems is endless and looks set to continue unless the UK government takes action.

At the end of 2020, the EU Commission announced its Chemicals Strategy for Sustainability which sets out the EU's plans to reform the European chemicals industry over the coming years. If the timetable goes according to plan, then new regulations are likely to come into force from 2025. The strategy will propose to ban a number of chemicals considered harmful, including PFAS.

Before Britain left the EU it belonged to a company called Registration, Evaluation, Authorisation and restrictions of Chemicals (REACH) which would require companies to register their chemical substances along with any identified risks associated with their use. These registrations would be evaluated to assess whether such risks could be sufficiently managed.

Now that we have left the EU, we have left REACH and it would appear that that the UK Government is proposing to set up its own version of REACH. Time will tell as to whether the UK can replicate the measures the EU has in place. However, Fidra (an environmental charity) has been working closely with UK retailers and the UK industry on the best course of action to deal with this issue and has asked them to voluntary withdraw their use of PFAs.

Fidra's concern is that PFAS are not only potentially harmful to humans but also to wildlife and impact on their immune systems. To try and help consumers to make more informed choices of the products they purchase, Fidra has also produced a PFA-free shopping guide detailing brands, products and retailers whose ranges are PFA-free.

Companies often do not list PFAS as ingredients when they use them in their products which in turn makes it nigh on impossible for consumers to avoid them. Therefore the Fidra shopping guide is welcomed. Regulatory agencies often allow companies to claim PFAS as a trade secret (i.e., they do not need to publish their formula) - although the study did show that PFAS were used to make products waterproof and more durable.

In the USA, the bipartisan bill in the Senate would ban the use of PFAS in make-up. If passed, the No PFAS in Cosmetics Act would require the Food and Drug Administration to ban the use of PFAS in products within 270 days.

Despite a huge number of PFAS being available for use, only a certain number are restricted. It is often much harder for Governments to regulate a chemical than it is for companies to use a chemical. The evidence that proves harm must sufficiently outweigh the economic benefits.

While we cannot be sure if companies who use PFAS in their products were aware of their harm or not, what we can be sure of is that the UK government cannot allow the use of PFAS to continue.
The UK must act now, by committing to the same goals as the EU and the United States when it comes to banning harmful chemicals.
At Leigh Day, our cosmetic safety team have represented consumers in a variety of claims against cosmetic manufacturers including successful claims for the chemical Methylisothiazolinone (MI), a preservative used in cosmetic products which, similar to PFAS can be harmful to consumers and irritate the skin or cause chemical burns.
The impact of such chemicals in cosmetic products is largely unknown by consumers and this is why we are pushing for greater transparency in the cosmetic industry and awareness more generally of the wider implications of their use.