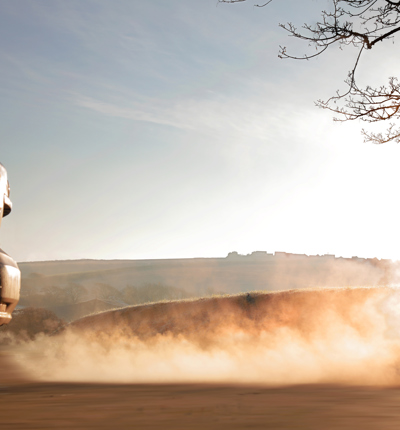 COP 26 puts motor industry's impact in the spotlight
Lucy Martin and Caroline Morris discuss dieselgate in the context of COP26.
Posted on 12 November 2021
The future of the transport industry came under focus this week at COP26, the UN Climate Change Conference.
In order to meet the ambition set out under the landmark Paris agreement, of pursuing efforts to limit global warming to 1.5C, scientists have estimated that CO2 emissions need to reduce by 45% from 2010 levels by 2030 and reach net-zero by 2050. When it comes to CO2 emissions, transport is one of the worst offending sectors, with road transport accounting for 10% of global emissions. There is no doubt that the industry needs to change, and rapidly.
 
However, looking at CO2 emissions in isolation is not the solution. Across Europe, diesel was historically promoted as a clean alternative to petrol and government incentives – focused on cutting carbon dioxide emissions – led to a sharp increase in the numbers of diesel vehicles on the road. In 2016, over 60 per cent of global diesel car sales were in the EU.
 
But this diesel rush came with disastrous consequences: diesel vehicles emit higher levels of other pollutants, such as nitrogen oxides (NOx) and particulates, which are directly harmful to human health. Public Health England has identified nitrogen dioxide as a "major component" of urban air pollution and estimates that long-term exposure to man-made air pollution in the UK has an annual effect equivalent to 28,000-36,000 deaths. What's more, research has in fact found that diesel is more damaging for the climate than petrol when considering the total lifecycle of the vehicle.
 
The automotive industry continues to face allegations in relation to unlawful levels of NOx emissions. This is not just one bad apple: from the original VW 'dieselgate' scandal breaking in 2015, it has emerged that there is cause for concern across the industry, with 21 manufacturers now standing accused of producing vehicles with harmful NOx emissions above the legal levels.
 
In July 2021, the EU Commission fined Volkswagen and BMW $1billion for colluding in a diesel pollution cartel, along with Daimler (the parent company of Mercedes-Benz). The manufacturers were found to have colluded to limit the development of car emission control systems. The widespread prevalence of these allegations indicates a total disregard for the role the transport industry has to play in protecting both people and planet.
In Germany, four former Volkswagen Group executives are currently on trial, accused of fraud in connection with the automaker's diesel-rigging scandal, and Vauxhall sister company Opel has been fined 64.8 million euros ($75 million) for selling diesel cars with higher emissions than German transport regulators permit.
According to reports, the fine was imposed by the Frankfurt public prosecutor's office following an investigation that led to the finding of Opel diesel vehicles emitting far more pollutants than those stated to the Federal Motor Transport Authority. Opel vehicles are sold in the UK under the Vauxhall brand.

This fine is against a background of a number of steps taken by German regulators against Opel including in October 2018, the fact that the KBA (the German road vehicle authority) identified the presence of inadmissible defeat devices in a number of Vauxhall vehicles and found that "[due to these devices] increased NOx emissions can occur when the vehicles are in operation".
In addition, the Department for Transport in 2016 found that a Vauxhall Insignia emitted 10 times the permitted amount of NOx gases.
 
In France too, authorities are cracking down on diesel manufacturers in relation to the diesel emissions scandal.
This week several cities, regions and car manufacturers signed a new commitment to end petrol and diesel vehicle sales by 2040. However the three biggest car markets – the US, Germany and China – did not sign the declaration, and key industry players including some of the world's largest manufacturers (such as Volkswagen and Renault-Nissan) did not sign either. 
Whilst it continues to face emissions allegations, the transport industry has a long way to go before it can earn back the trust of the public.
 
Leigh Day is representing a growing number of diesel vehicle owners in the UK who are bringing claims against Mercedes-Benz, Volvo, Ford, Vauxhall, Peugeot, Citroen, BMW, Nissan, Renault Jaguar Landrover, Porsche, Audi, VW, Seat, and Skoda, alleging that their vehicles were sold with defeat devices.