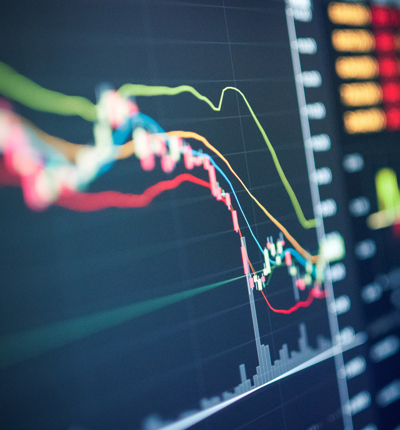 Consumer interests must be at the forefront of any regulatory change
Meriel Hodgson-Teall explains Leigh Day's submission of evidence to the Treasury Committee inquiry into the Future of Financial Services, setting out the need for greater consumer protections within investment markets.
With the Brexit transition period over, EU directives no longer determine the UK's rules and regulations in the financial services sector.

This creates the opportunity to reform the financial services sector in the UK, to make it fairer, more transparent, and to help the UK to maintain its position as a world leader in financial services.

This has prompted a House of Commons Treasury Committee inquiry into the Future of Financial Services. As part of this, the Committee is considering how consumer interests should be taken into account when considering potential regulatory changes.

Individual investors' interests must be at the forefront of any regulatory change. In recent years, numerous scandals in the sector – such as the collapse of London Capital & Finance and the suspension and ultimate winding up of the Woodford Equity Income Fund – have tragically resulted in thousands of individual investors losing their hard-earned savings.

Leigh Day is currently bringing a group claim on behalf of investors in the Woodford Equity Income Fund (the "Woodford Fund") to help individuals recoup their losses in connection with this fund's collapse.

As part of our investigations in connection with this claim, we have conducted a detailed analysis of how consumers are catered for in the current financial services sector and what further protections may be needed.

On Friday 19 February 2021, we wrote to the Treasury Committee setting out some of our observations arising out of our investigations and our suggestions for what needs to happen to make the consumer investment market a safer and fairer place.

Our primary conclusions from our research are:


Individual investors currently receive inadequate protection with respect to platforms' best-buy lists. We have suggested a number of additional protections, including making it easier for investors to get compensation where something has gone wrong; and
Investment risk is currently presented to investors in a manner which makes it difficult for them to make suitable investment decisions. Demarcating the components of risk may enable consumers to make more suitable decisions when selecting financial investments.
We have also highlighted the importance of the role of the Financial Conduct Authority (FCA) and the need for greater financial resources to enable it to properly supervise over 60,000 financial firms.
We hope that the Treasury Committee will take note of our evidence and take steps to ensure consumers are better protected going forwards.
We have similarly shared our research with the FCA, as part of its consultation on the consumer investments market.