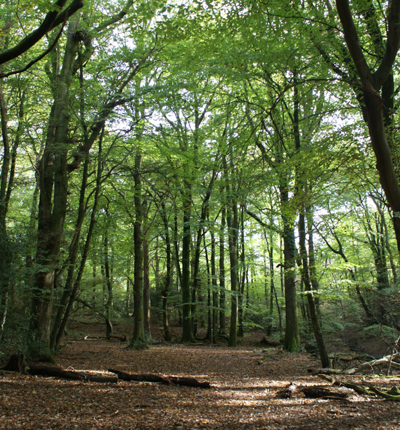 Competition and Markets Authority clamps down on greenwashing
Meriel Hodgson-Teall, Monika Kaczmarska and Charlotte Shippey consider moves by the Competition and Markets Authority to halt the practice of 'greenwashing'.
Posted on 04 October 2021
The Competition and Markets Authority (the CMA), the government body that tackles practices and market conditions that harm consumers and hinder their decision making, has published its much anticipated guidance for businesses in relation to 'misleading environmental claims', the Green Claims Code.
This Code is part of a wider awareness campaign by the CMA to ensure businesses get their green claims right, ahead of COP26.
Significantly, the CMA has said that from January 2022, it will conduct a full review of misleading green claims, to bring businesses into compliance and take action where needed.
What are 'misleading environmental claims'?
A misleading environmental claim is where a business makes claims about its products, services, processes, brands or its operations as a whole, or omits or hides information, to give the impression they are less harmful or more beneficial to the environment than they really are. Claims can be either explicit or implicit, and appear in adverts, marketing material, branding, on packaging or in other information provided to consumers.
This practice of making misleading environmental claims is often referred to as greenwashing.
How misleading environmental claims affect consumers
Based on a literature review undertaken by the CMA and published 2021, the CMA concludes that UK consumers are increasingly interested in buying environmentally friendly products. More than half of UK consumers take environmental considerations into account. A study by the European Commission found that environmental friendliness was most important for the following products and services: a washing machine, a light bulb/lamp and a car.
Consumers are more and more likely to choose one product over another based on its environmental credentials, or to pay more for something which they believe is better for the environment. According to the Ethical Consumer Markets report (page 5), Britons spent over £46bn on ethical goods and services between 2018 and 2019. This is increasingly important for the younger generation especially: Forbes notes that 54 per cent of 'Gen Z' are willing to spend an additional 10 per cent on more sustainable products.
The increasing demand for ethical products creates an incentive for retailers to make environmental claims to win market share.
In 2021, a CMA co-ordinated global review of almost 500 randomly selected websites has so far found that 40 per cent of green claims made online could be misleading consumers.
This is damaging both for consumers and for the environment: businesses are able to avoid genuinely cleaning up their act, while consumers are being deceived about the products and services they buy.
The Principles businesses should adhere to under the new Green Claims Code
The CMA's new guidance contained in the Green Claims Code is based around six principles that claims must:
Be truthful and accurate
Be clear and unambiguous
Not omit or hide important relevant information
Consider the full life cycle of the product or service
Be substantiated
Comparisons must be fair and meaningful
The Green Claims Code is only guidance; it does not create any new legal obligations. However, the guidelines are broadly reflective of requirements in existing consumer protection laws, which therefore provide a means for enforcement of these principles.
How the CMA will enforce the Green Claims Code
The CMA has said that from January 2022, it will use the guidelines to underpin and conduct a full review of misleading green claims. Sectors for review will be prioritised based on industries where consumers appear most concerned about misleading claims – including travel, fashion, and fast-moving consumer goods. The CMA may also take action before the formal review if they find clear evidence of breaches of consumer law.
The CMA has powers to tackle practices and market conditions that harm consumers and hinder their decision-making. Manufacturers, wholesalers, and retailers could all be liable for claims under consumer protection legislation. If the CMA has concerns a business is not complying with consumer protection law, the CMA can:
Launch an investigation into that business' conduct and requesting information from the business as part of that investigation
Seek to obtain formal undertakings from the business to change its conduct to bring it into compliance with consumer protection law, often as part of a negotiated agreement with the business as part of or following an investigation
Go to court to enforce consumer protection law, pursuant to Part 8 of the Enterprise Act 2002. In particular, the Consumer Protection from Unfair Trading Regulations 2008 (CPUT) contains a general prohibition against unfair commercial practices and specific prohibitions against false and misleading actions and misleading omissions of relevant and material information. The CMA can seek an enforcement order from the courts against a business in breach of the rules. It can also require businesses to take additional steps to protect consumers, including a requirement to compensate those harmed by a breach.
Refer consumer protection law issues to Trading Standards Services, which is responsible for the enforcement of CPUT and can bring criminal proceedings against individuals or businesses who are responsible for particularly serious breaches of consumer protection laws. The penalty for an offence can be a fine or imprisonment for up to two years.
Refer consumer protection law issues relating to advertising to the Advertising Standards Agency (the ASA) who, in turn, can take action against misleading advertisements.
Consumer claims
In addition to the CMA being able to take action against businesses which are making misleading environmental claims, consumers can also bring claims themselves under CPUT. CPUT makes it unlawful for businesses to engage in various kinds of "prohibited practice".
The remedies available to consumers under CPUT if a business has engaged in a prohibited practice include unwinding a sale (ie, returning the goods and getting their money back), obtaining a discount on the goods or services purchased (of up to 100 per cent of price paid, for very serious breaches), or claiming damages for the harm caused by the prohibited practice.
Leigh Day is already bringing claims on behalf of thousands of individuals against vehicle manufacturers: Volkswagen, Porsche, Audi, Seat, Skoda, Mercedes, BMW, Ford, Jaguar Land Rover, Vauxhall, Peugeot Citroen, Volvo, Nissan and Renault on the basis of these consumer protection laws, in connection with manufacturers' claims that their vehicles were compliant with emissions limits, when in reality many had emissions cheating software installed. This is one prominent example of greenwashing by large corporations – but it is far from the only instance of this.
If you are concerned that you have suffered losses as a result of a misleading environmental claim by a business, or if you would like to discuss a potentially misleading environmental claim made by a business which you are aware of, you can contact the Consumer Law team at Leigh Day.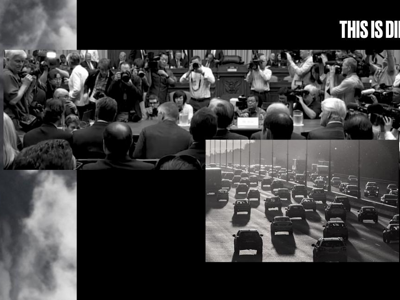 Diesel emissions claims
Leigh Day currently represents over 280,000 people in exhaust emissions claims against motor manufacturers.