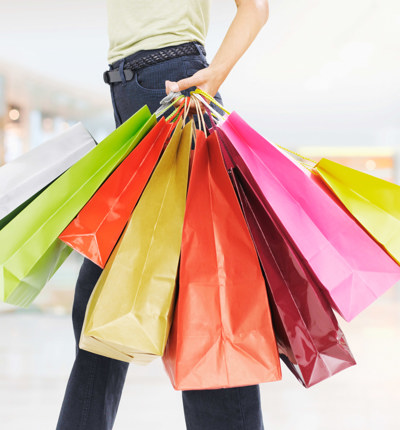 Where does Arcadia collapse leave holders of gift vouchers?
Jill Paterson offers guidance to owners of Arcadia gift vouchers, in the wake of the collapse of the retail chain.
Posted on 03 December 2020
Christmas shoppers wanting to use gift vouchers or cards in Arcadia brand stores such as Topshop and Miss Selfridge have today been told that they will only be able to use them to cover half the price of their purchases, it is reported. This means that shoppers with a gift voucher or card to the value of £20 would have to spend £40 to use it up.

It really doesn't seem very fair, does it? Particularly when consumers are already struggling due to Covid. However, Arcadia collapsed into administration earlier this week and administrators are not obliged to honour gift vouchers and cards. So, customers will have to weigh up their options and consider whether they would prefer to spend some of their own money or risk losing the value of the voucher. For some shoppers, something may be better than nothing.

When a company goes into administration, efforts will be made to see whether it can be saved. There might be attempts to streamline it and make savings, or to sell it on. During this time, the company can continue to operate. However, if rescue efforts don't succeed, then liquidation may follow.

Consumers with gift vouchers and cards have the option to cut their losses, accept the position as offered by the administrators and use up the value that they can. Alternatively, they could wait to see what happens with the administration and hope the business is saved. However, there is always the risk of liquidation and gift voucher and card holders would be at the end of a very long line of creditors, possibly ending up with something of an even lower value or nothing at all.

If the gift card or voucher is worth over £100 and was bought using a credit card, then it is possible that the person who bought it might be able to claim the money back from their credit card provider using section 75 of the Consumer Credit Act.

With more and more shops facing difficulties as a result of the pandemic, consumers would be wise to consider whether a gift voucher or card is really the right gift for their loved ones this year. If you already have vouchers for other shops at home, why not think about whether you could use them in the run up to Christmas, perhaps on presents for your loved ones, or maybe on a little gift to yourself?