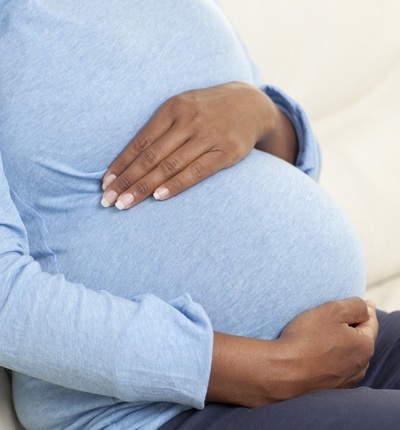 NHS calls to prioritise BAME pregnant women's care as research shows heightened COVID-19 risks
Healthcare solicitor Firdous Ibrahim discusses why BAME pregnant women are particularly vulnerable to COVID-19 and what measures should be put in place to protect them
The current pandemic has caused many expectant mothers increased anxiety over the last past few months, but there is now additional concern for women from Black, Asian and other Minority Ethnic (BAME) backgrounds.
 
The heightened anxiety follows a recent Oxford University study published in the BMJ, which reviewed 427 pregnant women admitted with COVID-19 infection, between March – April, when the virus was spreading fast in the UK.
 
The study found that over 50 per cent of the pregnant women admitted to hospital were from a BAME background, even though they only make up a quarter of the births in England and Wales. Further analysis revealed that pregnant black women were eight times more likely to be admitted to hospital with coronavirus than pregnant white women, while pregnant Asian women were four times more likely.
 
Following these findings, the chief midwifery officer has called for all maternity units to take specific actions which will help minimise the additional risk of COVID-19 for BAME women and their babies.
 
What can be expected from healthcare professionals?
Clinicians should have a lower threshold to review and admit women from a BAME background. 
Clinicians should offer support and reassurance to pregnant BAME women with tailored care.
Hospital staff should discuss vitamins, supplements and nutrition in pregnancy with all women, after research suggested that those with lower vitamin D levels were at higher risk from coronavirus.
All providers should record the ethnicity of every woman, as well as other risk factors, such as living in a deprived area, co-morbidities, BMI and aged 35 years or over, to identify those most at risk of poor outcomes. 

What to do if you are pregnant with COVID-19 symptoms?
The Royal College of Midwives (RCM) advises:
If you have a cough, are breathless or feel hot and shivery, call your midwife
Attend all your appointments - some may be by phone or via video
If you are worried about your baby's movements or have blood in your pants, call your midwife immediately.
Make a private space for you and your midwife during home visits.

Why are there disparities in health care outcomes for people from BAME backgrounds?
There is not yet enough data to explain why BAME people are more susceptible to falling ill with the coronavirus.

According to the Public Health England enquiry, it has been suggested that this is because minority groups in the UK have considerably higher rates of health problems that raise their risk of contracting the disease, such as heart disease, diabetes and high blood pressure amongst other factors including socio-economics status and race. But the reality is, there is no evidence that genetics impact how our immune system responds to viral infections.
 
Women from Black and Asian minorities have long been known to face additional maternity risks, with maternal mortality rates significantly higher than white women.

This was highlighted in the MBBRACE report 'Mothers and Babies: Reducing Risk through Audits and Confidential Enquiries', which complied a review of maternal deaths, stillbirths and neonatal deaths between 2015 – 2017.

The report published in 2019, highlighted that black women in the UK are five times more likely and Asian women are twice as likely to die from causes related to pregnancy than their white women. Black babies have a 121 per cent increased risk for stillbirth and a 50 per cent increased risk for neonatal death (i.e. dying within 28 days after birth) compared to white babies. Furthermore, Asian babies have a 55 per cent increased risk for stillbirth and a 66 per cent increased risk for neonatal mortality compared to white babies. 

Health complications such as gestational diabetes during pregnancy, medical comorbidities and inadequate use of antenatal care have been identified as relevant factors. However, one of the key problems identified is that a lot of symptoms were dismissed as due to pregnancy related symptoms when in fact they were quite concerning symptoms.
 
MMBRACE-UK has called for action from stake holders to address why these disparities occur. However, in order to improve the inequalities on race and health outcomes, healthcare professionals clearly need a better understanding of the specific causes of deaths of women from these ethnic groups. They also need to address any unconscious bias in the healthcare culture and need to adopt a new approach to patient care to tackle these issues.
 
At a time when racial inequality across society is under such scrutiny, getting to the heart of why there is a five-fold difference in maternal mortality rates amongst black women when compared to their white counterparts should be a priority.