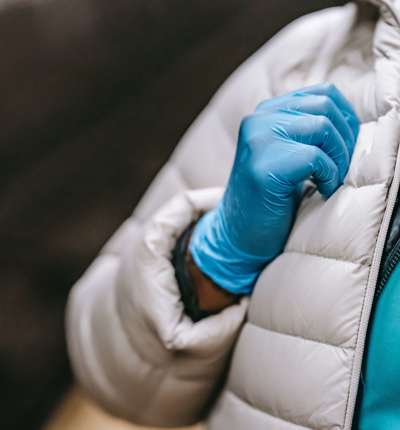 Forced labour in Malaysian factories producing medical gloves for the UK
International solicitor, Rebekah Read, discusses forced labour in Malaysian factories manufacturing PPE gloves and why the UK should follow the US in placing a detention order on imports on subsidiaries of Top Glove to protect the NHS supply chain.
US imposes sanctions, what will the UK do?
 
It is rare that we call for the UK to follow the lead of the US when it comes to tackling forced labour and modern slavery.  However, on 16 July the US Customs and Border Protection (CBP) placed a detention order on imports of products made by subsidiaries of the world's largest medical glove manufacturer, 'Top Glove'.  Pressure is mounting on the UK and EU to follow suit.
 
The CBP said that this measure "sends a clear and direct message to US importers that the illicit, inhumane and exploitative practices of modern day slavery will not be tolerated in US supply chains".
 
This move follows recent coverage of the appalling conditions at Malaysian glove factories employing migrant workers from Nepal, Bangladesh, Myanmar and India.  Migrant workers are loaned thousands of pounds to enable them to pay "recruitment fees" and are then held in indentured servitude for many months and sometimes years until these fees plus interest are repaid.  Many are forced to work extremely long hours, every day of the week, far in excess of the overtime allowed by Malaysian law.  Sometimes workers' passports are retained by their employer.
 
Many of these workers have been forced to work in overcrowded, dangerous conditions throughout the COVID-19 pandemic, in order to meet the increasing global demand for medical gloves, whilst Top Glove's profits have reached record levels.
 
These vulnerable, exploited migrant workers are the true heroes of this pandemic.  They are putting their lives at risk to ensure doctors, nurses and care workers around the world are protected.  The UK Government, in particular the NHS Supply Chain which purchases a huge number of medical gloves from Malaysia, needs to do all it can to protect these workers from these appalling practices which trap them in conditions of forced labour.
 
Placing sanctions on Top Glove is a first step.  The NHS Supply Chain needs to undertake a thorough investigation to ensure that the gloves used by heroic NHS staff are not manufactured by workers held in modern day slavery.
 
At the International Department at Leigh Day, we see countless examples of UK multinationals making huge profits as a result of using child labour, forced labour, vulnerable migrant labour and other exploitative practices in their supply chains.  For example, we represent Malawian children who work in dangerous conditions on tobacco farms in order to provide British American Tobacco with the leaves for the cigarettes we smoke.  We also represent Lithuanian men who were trafficked to the UK to work on poultry farms supplying eggs to some of the biggest international brands.
 
It is all too easy for these incredibly wealthy and influential corporations to turn a blind eye and claim ignorance.  Our Prime Minister Boris Johnson has stated: "we have to take active steps to drive [modern slavery] out of our supply chains.  And then we have to go out, look under the bonnet, peer into the shadows and satisfy ourselves that we have succeeded in doing so".  He considers the UK as leaders in tackling modern slavery.  Here presents an opportunity for him to show that these are not just empty words.