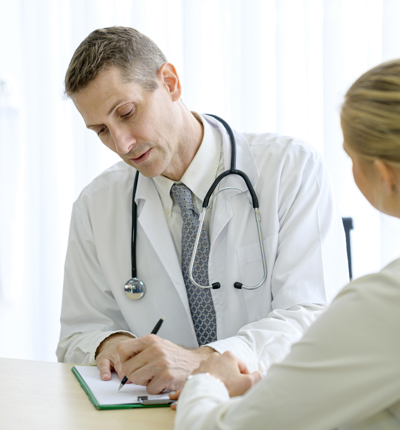 Coronavirus and the impact on neurorehabilitation
Fiona Huddleston and Lily Hedgman from the clinical negligence department discuss the impact coronavirus has had on neurorehabilitation for people with a brain injury.
At the time of writing, it is over four months since the UK's lockdown measures were introduced in an effort to tackle the coronavirus pandemic. These measures included the restriction of face-to-face medical care and treatment considered to be 'non-urgent' which, for brain injury patients, has meant reduced access to vital neurorehabilitation.  
Neurorehabilitation, or Neurological Rehabilitation, is a crucial part of the recovery process of patients who have sustained a brain injury. It aims to aid recovery from a brain injury, improving function, reduce symptoms and improve the wellbeing of people who have experienced trauma to the nervous system.
It is generally understood that getting this support early is vital for speeding up the recovery process and preventing further deterioration of function for people with a brain injury. The first two years post-injury are often key to a patient's long-term well-being.
Rehabilitation can also be hugely beneficial for patients several years into their recovery and can help to establish coping mechanisms for any residual disabilities arising from their injury.
In light of this, the
findings of a survey recently published by Headway
are very concerning. The study found that 57% of respondents who had suffered a brain injury in the past two years and 42% of all respondents, reported that their access to rehabilitation has been negatively impacted by the lockdown.
The potential consequences of this cannot be underestimated. While providers of these services have made incredible efforts to adapt to the circumstances by delivering sessions virtually or by telephone, many patients have struggled to cope with this change due to the nature of their disabilities.
As such, there is a real risk that continued restrictions on face-to-face treatment could prevent patients from regaining lost skills, including the ability to walk or talk in the most serious of cases. Those living with brain injury are very aware of this, with 58% of respondents to the survey feeling less positive about their future as a result of the pandemic.
The study also indicated that a lack of contact with family and friends has had a detrimental impact on respondents' ability to cope with their injury and that their mental health has suffered.
Whilst lockdown restrictions are gradually beginning to ease, there is a real concern about whether service providers will be able to address the backlog in rehabilitation and provide the support required to respond to many of the other issues that have arisen.
Charities such as
Headway
have been working hard to provide additional support to brain injury patients and their families during this time. A number of suggestions and resources have also been made available to assist with specific issues arising from coronavirus measures, including:
Support and resources from charities like Headway have been invaluable to many of our clients and their families over the past few months. It can only be hoped that, as lockdown measures continue to be lifted, the government will listen to the concerns that have been raised and respond accordingly.