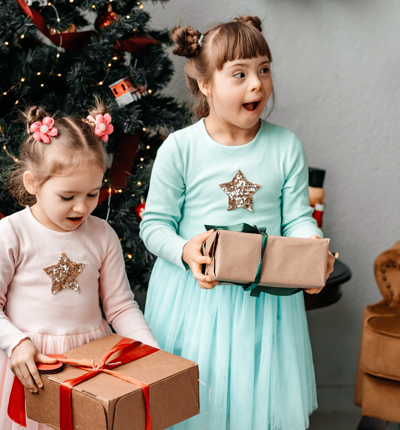 Christmas campaign: Don't toy with children's safety
Jill Paterson and Megan George discuss the safety of online toy purchases in the run up to Christmas.
Posted on 03 November 2020
Now that the clocks have gone back and we are entering the winter months, many of us will be turning our thoughts to the festive period and finding that perfect gift for the ones we love.

In particular, those of us with children to buy for will be planning ahead to make sure that we get this year's most desirable toys in time for Christmas.

With Black Friday and Cyber Monday around the corner, many across the UK will be readying our browsers to bag ourselves a bargain, and this year the online sales are set to be busier than ever due to the ongoing pandemic.

Whilst online shopping is easy and, in current uncertain times, seemingly safer, The British Toy & Hobby Association (BTHA) has raised concerns that buying toys online may not be as safe as we expect.

A new report has revealed that many toys bought through online marketplaces such as Amazon, Ebay and Ali Express have serious safety failures and could be putting children at risk of serious injury.

To test online toy safety, BTHA bought toys through these websites and tested them for compliance with UK safety regulations. Their findings were deeply concerning.
In 2019, 22% of toys tested contained faults which made them unsafe for children. When the study was repeated this year, BTHA found that this figure has risen to 60%.
In 2019, 58% of toys tested were illegal to sell in the UK, with this figure raising to 86% of toys tested in 2020.

Worryingly, these figures suggest a decline in the standard of toys purchased through online marketplaces. Among the faults found were:
Small parts which could be a choking hazard;
Powerful magnets that, if swallowed, could burn a hole in a child's colon;
Accessible coin cell batteries which, if swallowed, could burn through a child's oesophagus; and
Cords which were long enough to strangle a child.

The BTHA and Child Accident Prevention Trust have drawn attention to these issues and have called for action to protect children from harm.

The BTHA have launched a campaign, 'Don't toy with children's safety', which calls for a review of the current law to ensure that online marketplaces are accountable for the products purchased through their site. Currently, these websites are not responsible for checking the safety of a toy in the same way that reputable toymakers, importers and shops based in the UK are.

If you purchase a toy from a shop in the UK, this is either made in the UK by a toymaker who complies with the UK safety standards, or by an overseas toymaker.

If the toy is made overseas, the importer of the toy must comply with the responsibility of ensuring the safety of the toy before it can be sold in the UK.  If a problem is found with a toy, the producers, importers and sellers of toys must take action to immediately take the toy off the market and to make sure that anyone who has previously bought that toy is aware of the risk.

Where toys are purchased through online marketplaces, third party overseas sellers can list toys which do not comply with UK safety regulations. These are then 'imported' by the consumer directly into their home. There is currently no one in the chain to ensure that the toy is safe.

However, there is no doubt that for many people shopping online is cheaper and more convenient and, at the moment, rushing around the shops to find that elusive action figure or building set is simply not possible. For those buying toys online this year, the BTHA have offered some tips to help you ensure that the toys are safe:
Look for a branded toy and, where possible, purchase directly from the brand itself.
Look for the Lion Mark (a small yellow triangle with a red lion inside). This is a symbol of toy safety and quality and can only be used by BTHA members.
Check where the seller is based. If they are based in the UK or Europe, they will be legally obligated to carry out safety tests.

To find out more about the 'don't toy with children's safety' campaign visit: https://www.btha.co.uk/advocacy/

For safety advice visit the Child Accident Prevention Trust website at: https://www.capt.org.uk/Pages/Category/safety-advice-injury-types