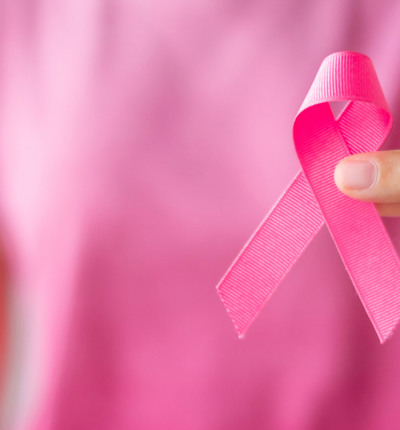 Breast Cancer Awareness Month
As Breast Cancer Awareness month draws to a close, Maria Panteli, partner in Leigh Day's clinical negligence department, considers why it is important to continue to highlight the importance of breast awareness, education, research and support.
Posted on 30 October 2020
Breast cancer is the most common cancer in women in the UK, with one woman diagnosed every 10 minutes and around 55,000 women and 370 men diagnosed every year. Around 11,500 women and 85 men die from the disease every year, that is nearly 1,000 deaths each month, 31 each day or one every 45 minutes.
 
Whilst breast cancer is not as common in younger women and is often thought of as an illness that affects older women, it is still the case that, every year in the UK, just over 10,000 women under the age of 50 are diagnosed with breast cancer. 
Of these, around 7,600 women will be in their 40s.  Breast cancer is a leading cause of death in women under the age of 50 and it is the fourth most common cause of cancer death in the UK.
 
With these statistics, early diagnosis and treatment are of the utmost importance.  Screening can often result in an earlier diagnosis, although there have been concerns that breast cancer screening can lead to unnecessary treatment with "over-diagnosis". 
 
This screening correctly identifies a tumour, but one which would never have caused harm.  It leads to women who may have lived full and healthy lives without treatment undergoing treatments – such as, surgery, radiotherapy, chemotherapy and hormone therapy – which have considerable side-effects. 
 
However, this risk needs to be balanced against detecting and treating breast cancer early when the tumour is small and before it has had a chance to spread.
 
Whatever one's views about screening, what is important is that women must be breast-aware and should be able to make fully informed decisions about whether or not they wish to be screened.  Patients should be enabled to reach a decision by having had all of the potential harms and benefits fully explained. 
 
Younger women are often reassured, sometimes falsely, that they are too young to have breast cancer.  Being told that you have breast cancer can come as a huge shock and can be particularly unexpected because of your age. 
 
Being diagnosed with breast cancer at a young age often involves having to make difficult choices about your future sooner than you would have otherwise.  For example, some of the breast cancer treatments can affect fertility and, for some women, preserving their fertility can be a priority.
 
What is imperative is that we increase our awareness, knowledge and understanding of breast cancer so that we know more about how and why cancers spread and, therefore, which cancers need treatment.  It is important that we continue to fund breast cancer research.
 
It is crucial that women continue to check their breasts regularly and to contact their GP if they notice any unusual changes or if they have any concerns.
 
Receiving a cancer diagnosis is frightening and worrying for a patient.  However, to then find out that their medical treatment may not have been appropriate is devastating.
 
In some cases, carrying out a legal investigation may be appropriate in order to try to secure compensation to help a patient. 
 
Sadly, we are still, too often, dealing with the impact of a late or misdiagnosis of breast cancer or of substandard treatment.  It is vitally important, given the improving prognosis with early diagnosis and appropriate treatment, that the best care is provided to all patients and the number of deaths reduced.
 
Cases I have handled in this area include: 
Winning at trial and securing significant compensation for a child whose mother died following the delayed diagnosis and treatment of her breast cancer.
Securing £300,000 settlement for the widower whose wife died following the delayed diagnosis of her breast cancer. 
If you have experienced a late or misdiagnosis of breast cancer or received substandard treatment and would like to speak with a lawyer about it, please contact Maria Panteli on 020 7650 1200.