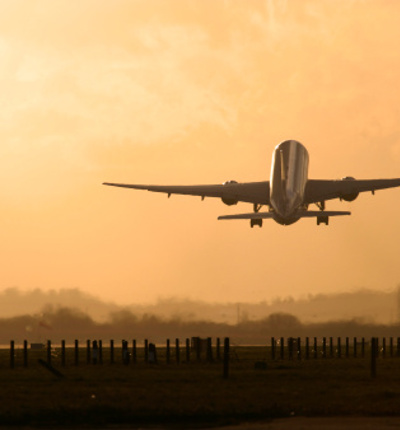 A guide to travel during the COVID-19 pandemic
Clare Campbell and Alice Forster offer their Top 10 Tips to help you stay safe while travelling abroad during the COVID-19 pandemic.
The Government has finally announced the exemptions to the long standing Foreign and Commonwealth Office restrictions on "all but essential travel". This rule change came into effect on 4 July 2020 and may now mean that millions of Brits will take the plunge and book a well needed holiday abroad.
Everyone should keep in mind however that the virus is still very much around and the rules will continue to evolve. We have put together some Top Tips to make sure that your holiday is as safe and enjoyable as possible.
Top 10 Tips for Safer Travel:
Check the list of exempted destinations on the gov.uk website to ensure that your intended destination is included on the list of countries where quarantine is not required. It is also worth noting that a country could be on the list currently but may be removed in the future dependent on the coronavirus risk; for instance, Serbia was recently removed.
Sign up to the Foreign and Commonwealth Office email alert subscription via the gov.uk website or on twitter @FCOtravel to ensure the travel advice regarding your country of holiday is fully up to date at all times before departure.
Check the entry requirements for your destinations. Most countries require the completion of a health form prior to entry, similar to the UK (see point 9). However, some countries may also have further requirements. For example, Austria's guidelines state that visitors from the UK must present a medical certificate (which is no more than four days old) at the border.
As soon as you book your trip, make sure you secure comprehensive travel insurance. Carefully check the terms and conditions of the policy to ensure it covers COVID-19 scenarios, such as medical expenses or cancellations.
Pre-paid travel cards have been around for years but given that coronavirus has pushed us more towards a cashless society, it would be worth taking one with you. Many bars and shops are refusing cash for hygiene reasons, so have a look online to find the most suitable card for you.
Be sure to allow more time for your actual journey. If flying for example, try to check in online where possible and be prepared for longer queues for security, passport control and baggage collection. Be prepared to wear a mask in the airport but be accommodating if staff request that you remove it for security reasons.
Research the safety measures in place at your intended destination. Guidelines differ from country to country so we can't assume that the rules in place within your country of departure will match those of your destination. For example, some countries require the wearing of face masks at all times in public, not just on public transport. If you have booked a package holiday, check with your tour operator for any specific information.  
Do not travel if you or a member of your group feels unwell. If you are already on holiday then speak to your travel representative or accommodation staff and follow local health guidance. Official NHS advice lists a high temperature, a new continuous cough or loss/change to your sense of smell as the main symptoms of coronavirus.
Before returning to the UK you may need to complete a Public Health Passenger Locator Form. This can be completed up to 48 hours before arrival and then must be shown to UK border staff. If anyone that you have travelled with develops coronavirus symptoms, the government will use this information to contact you. Some individuals are exempt based on their occupation, so check the gov.uk website to confirm.
Finally, try to relax despite any restrictions you may face. We might all have to holiday slightly differently this year but try to enjoy it and stay safe.