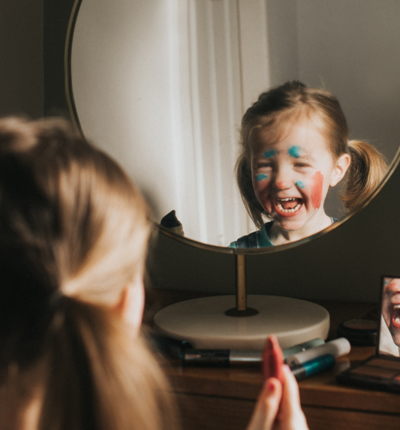 Unrealistic beauty standards are causing women unnecessary harm
Tina Patel discusses the cosmetic and beauty industry and the perceptions set by airbrushed cover photos in the media
As I sat back and reflected on International Women's Day last month, it got me thinking about the cosmetic and beauty industry and the perceptions set by glamorous cover photos in magazines or on our TV screens.
                                                            
The UK cosmetic market was worth a staggering £9,379 million in 2016. The industry continues to grow year on year and there are no signs of it slowing down. With new products being released daily, whether it be to banish those crow's feet or reduce the appearance of cellulite, what is it that is causing millions of women out there to feel the need to spend so much of their hard-earned cash on the next cosmetic product or procedure?
 
I think the simple answer has to be pressure. Pressure from flicking through magazines and seeing perfectly poreless images of women looking half their ages, slim and beautiful. These images are not real and, deep down, we all know this. There is a growing call for these doctored photos to be banned to encourage a more positive body image and prevent any perceptions that these thin, wrinkle and cellulite free models are what we should all be aspiring to become. Just look at the recent trend amongst celebrities to name and shame magazines who Photoshop or airbrush images of them to make them almost unrecognisable.
Skin lightening
Only recently British actress Jameela Jamil spoke out about the number of times her appearance had been edited in magazines or on photoshoots to make her 'more appealing to a Caucasian audience'. She talked of being the victim of digital skin lightening; a worryingly growing trend as Eurocentric beauty standards continue to dominate the mainstream. Young women are easily influenced by constantly seeing images of this nature. So much so that trading standards have a big job on their hands in trying to prevent skin lightening creams - which contain dangerous chemicals, entering the UK.
 
As recently  as this month there was a product recall notice for a skin lightening cream, Bio Claire. The product contains Clobetasol Propionate, a corticosteroid (type of anti-inflammatory steroid) that should only be prescribed medically. Exposure to it can cause skin irritation and may lead to reproductive and endocrine problems. Worryingly Bio Claire did not comply with the Cosmetic Products Regulations.
The hairy truth
These airbrushed images also force a particularly common 'issue' into the shadows: facial hair.
 
Shaming for 'excessive' body hair begins early (there is a benchmark for excessive hair; the Ferriman-Gallwey scale, but this is unlikely to be what women and young girls use when describing their body hair).
Many women whose facial and body hair growth began early, particularly those of an ethnic background, can relate to the werewolf jokes endured by girls as young as 8 years old. This then leads to trying to 'fix' their 'problem' with hair removal and hair lightening. Non-white skin is more likely to scar because of trying to remove unwanted facial hair, trapping these women in a cosmetic-dependent catch 22.
All this, even though face and body hair on women is perfectly normal. Although wanting to remove facial hair isn't the issue, the emotional and time demands are often damaging.
 
A study published in 2006 showed that:
On average women with facial hair spend 104 minutes a week managing it
2/3 of the women said they continually check their facial hair in mirrors
3/4 said they continually check by touching it
The self-administered questionnaire recorded high levels of emotional distress and psychological morbidity:
30% had levels of depression above the clinical cut-off point
75% reported clinical levels of anxiety
29% reported both
Safety issues with hair lightening products have recently affected my clients, who claim they have been injured by using Boots Smooth Care Hair Lightening Cream. These women say that an unclear change in formulation caused them to suffer painful stinging, inflamed, hot red skin, severe face and body burns or blisters, peeling skin on their face, and scarring within a few minutes of application. Boots have still not issued a formal recall on this potentially unsafe product but have nonetheless removed it from their stores.
 
As women prepare for the warmer months they may pick up boxes of Boots Smooth Care Hair Lightening Cream or similar from their bathroom cabinets for use on their faces and bodies, unaware of possible adverse effects from new formulas. 
Cosmetics aren't evil
I have already noticed my 3-year-old is drawn towards makeup and likes to copy me each morning in applying her own 'lipstick' and perfume. It's worrying how early this awareness of 'beauty' develops. What we need is for the industry to use better practices when it comes to marketing of products. We want to empower future generations of women, like my daughter, and to instil confidence in them. We want to remind them that while the safe use of cosmetics is a great way to show your creativity and personality, a foundation of loving yourself the way you are is the most effective part of any beauty regime.

That is the most important routine I'd like my daughter to copy. That and my top tips for the safe use of cosmetics