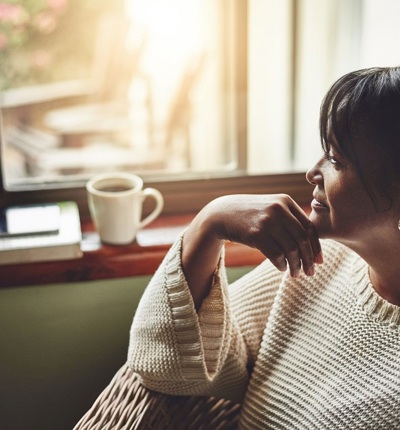 The long road home - addressing the needs of a non-native speaker
Anna Moore and team co-ordinator Alba Salinas-Gonzalez discuss one of their recent case where the importance of communication was paramount
Posted on 16 January 2019
Perhaps one of the greatest states of vulnerability in which a person can be confronted is the impossibility of expressing their primary needs through their native language. This situation is common for immigrants who, due to different circumstances, do not speak English and end up being silenced.

The difficulty of this situation can be seen in various scenarios, for example, in the defense of a person's rights with local authorities, health services, and even in labour relations.

A recent example of this is one of my cases representing a 54-year-old Colombian woman, known as MCS, who suffered a stroke in 2014 after a cardiac arrest while waiting for a bus in the city of London. She was referred to a hospital specializing in Neurology where she required 24-hour attention as she suffered severe cognitive and physical damage.

Despite the seriousness of her condition, she expressed a strong desire to return to her native country, Colombia, and her family was desperate for her return.

She remained in the hospital against her express wishes and at a cost to the UK taxpayer of hundreds of thousands of pounds. 

Additionally, she did not have medical staff who spoke to her in Spanish when she had severe cognitive impairments due to her stroke, memory and speech problems as well as physical difficulties that required constant medical attention. 
As a consequence of her accident she did not have mental capacity to decide where to live despite expressing her constant desire to return to Colombia and to want to be under the care of her family.

The plan for her discharge was delayed several times because of insufficient funds and there were not enough staff allocated to guarantee that there was a workable plan to return her safely to Colombia.

Due to the delays in confirming a plan for her return the matter was referred to the court by a person appointed to represent her interests, the Official Solicitor.
 
We were instructed by the Official Solicitor on behalf of this vulnerable woman in Court Proceedings and proposed an appropriate plan to authorise her return.

She is now back in Colombia being taken care of by her family and, as Judge Justice Newton said at the final hearing on August 31, 2018: "it takes very little imagination to consider how additionally miserable and isolated she must have felt" [as there was no medical staff who spoke Spanish]. 

The judge also said, there is "finally, a happy ending to a tragic story".

Through this case the High Court has issued a stark warning to public authorities that they must make decisions in a timely manner and ensure that they set aside sufficient resources to comply with their legal duties when dealing with vulnerable individuals in their care.
We act for a number of individuals who are vulnerable because they lack capacity to make decisions from themselves. As well as her cognitive functioning, the language difficulties MCS faced in this case made her additionally vulnerable. 
MCS had a supportive family and community fighting for her return to Colombia, but even then it took the involvement of the Court to ensure this happened. 
We act to ensure that public authorities make decisions fairly and quickly and that people are not disadvantaged because of any vulnerabilities they may have.
---
El largo camino a casa: abordando las necesidades de un hablante no nativo
Tal vez uno de los mayores estados de vulnerabilidad en los que una persona puede verse enfrentada es la imposibilidad de expresar sus necesidades primarias a través de su lenguaje nativo. Esta situación es común para los inmigrantes que, debido a circunstancias, no hablan inglés y terminan siendo silenciados. La dificultad de esta situación se puede ver  en diversos escenarios, por ejemplo, en defensa de sus derechos con las autoridades locales, los servicios de salud, e incluso en las relaciones laborales.

Un  ejemplo reciente se refleja en uno de mis casos en el que represento  a  una mujer Colombiana de 54 años, conocida como MCS  quien  en el año 2014 sufrió un derrame cerebral, después de un paro cardíaco mientras esperaba un autobús en la ciudad de Londres. Fue remitida al Hospital especializado en  Neurología donde requería atención las 24 horas ya que sufrió graves  daños  cognitivos y físicos. 

A pesar de la gravedad de su estado de salud ella expresó su fuerte deseo de regresar a su país natal, Colombia, y su familia estaba desesperada por su regreso.

Ella permaneció en el hospital en contra de sus deseos expresos y a un costo para el contribuyente del Reino Unido de cientos de miles de libras. 

Adicionalmente no contaba con personal médico que le hablara en Español cuando tenía problemas cognitivos graves debido al derrame que ella sufrió, aparte  de los problemas de memoria, de habla y de las  dificultades físicas por las que requirió atención médica constante. 

Como consecuencia de su accidente ella no tenía  capacidad mental  para decidir dónde vivir a pesar de expresar su continuo deseo de regresar a Colombia y querer estar bajo el cuidado de su familia.

El plan para su alta se retrasó varias veces debido a la falta de fondos y porque no había suficiente personal asignado para garantizar un plan viable para devolverla a salvo a Colombia.

Debido a los retrasos en la confirmación del plan de retorno el caso fue remitido a la corte a través de la persona oficialmente designada para representar sus intereses  El Abogado  Oficial (The oficial Solicitor)

El abogado oficial nos instruyó en nombre de esta mujer vulnerable en los procedimientos judiciales y le propusimos un plan apropiado para autorizar su regreso.

Ella está de vuelta en Colombia y está  siendo atendida por su familia y, como dijo el juez Justice Newton en la Audiencia final el 31 de agosto de 2018, "se necesita muy poca imaginación para  considerar cuán miserable y aislada  debe haberse sentido". Ya que no hubo personal médico que hablara Español. 

El juez también dijo: "finalmente, hay un final feliz para una historia trágica".

A través de este caso "El Tribunal superior ha emitido una severa  advertencia a las Autoridades Públicas que se deben tomar decisiones de manera oportuna y garantizar que se reserven los  recursos suficientes para cumplir con sus obligaciones  legales cuando traten con personas vulnerables a su cuidado.

Yo actuó para un número de personas que son vulnerables porque carecen de  capacidad para tomar decisiones por si mismos. Además de su funcionamiento cognitivo, las dificultades del lenguaje que enfrento MCS  en este caso, la hicieron además vulnerable. MCS tuvo  una familia y una comunidad que la apoyaba y luchaban por su retorno a Colombia, pero aun incluso en ese momento se requirió la participación de la Corte para garantizar que esto sucedería.  Actuamos para asegurarnos que las autoridades públicas tomen decisiones de manera justa y rápida y que las personas no estén en desventaja debido a cualquier vulnerabilidad que ellos puedan tener.