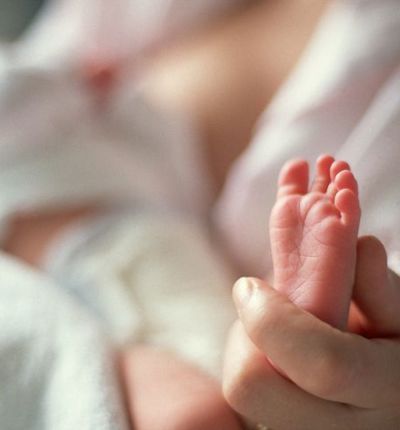 Group B Strep the right to be informed
Medical negligence lawyers Emmalene Bushnell and Kriya Hurley discuss the dangers of Group B Strep in new born babies
Posted on 02 January 2019
Group B Strep (GBS) is a bacterium which can live naturally in the digestive system and lower vaginal tract of around a quarter of women at any one time. Whilst GBS usually causes no harm to the women it can be passed on to babies around labour and is the leading cause of sepsis and meningitis in newborns. GBS can also more rarely infect babies during pregnancy and the first few months of life.
In the UK, since 2003 a pregnant woman with recognised risk factors (including being known to carry GBS) should be offered intravenous antibiotics in labour. For early onset GBS infection (babies that are infected with GBS between 0 – 6 days of age) intravenous antibiotics administered during labour reduce the chance of GBS infection in a baby born to a woman carrying GBS by 80-90%. Clearly, these figures show that most early onset GBS infections can be prevented.
Sadly, on average in the UK two babies a day develop GBS infection. Unfortunately, however many expectant mothers are not made aware of testing available privately during the antenatal period to confirm if they carry GBS, the possible risks involved with GBS or the potential to pass the bacteria on to their babies around labour. Whilst the vast majority of babies exposed to GBS do not become infected, for those who do, the consequences can be devastating.
Belinda and James Bowman had their fourth child Lily on 6 May 2013. Mrs Bowman had requested a test to confirm if she was a GBS carrier during her labour but was told by the midwife that this was unnecessary. Lily was born and despite concerns over a difficulty with her feeding was discharged home.
The following day Lily developed a rash. Sadly, Lily was taken back to hospital within 24 hours of her discharge home where she was diagnosed with sepsis and meningitis due to GBS. Lily died at three days old. Belinda and James were represented in their claim against the Trust in relation to the management of Belinda's labour and the delay in diagnosing Lily's early onset GBS infection by Emmalene Bushnell of Leigh Day.
The Royal College of Obstetricians and Gynaecologists (RCOG) published updated guidelines in 2017 and they, alongside the charity
Group B Strep Support (GBSS)
jointly produced a leaflet to be given to all pregnant women as part of their routine antenatal care. The leaflet aims to ensure that all pregnant women are provided with high quality information and informed about the potential risks of GBS and how to minimise the risk of infection in their baby. This is a great step forward in respect of raising awareness and informing women of the potentially devastating complications GBS infection can bring.
Whilst this is a big step forward in respect of GBS awareness, arguably, more can be done to inform women of GBS, the availability of private screening and the risk of infection. Most developed countries routinely offer all pregnant women screening for GBS carriage however the NHS does not recommend universal GBS screening. However, testing for GBS in women during pregnancy is available privately at a cost of approximately £35.
GBS infection in newborn babies can usually be easily prevented when pregnant women carrying GBS, identified by a simple swab test, are given IV antibiotics in labour. Pregnant women need to be made aware of the risks involved with carrying GBS around labour and given the opportunity to make an informed decision as to whether they would like private testing. The leaflets from the RCOG and GBSS with information about GBS are the first step in this process. The second step is to ensure that all women have access to antenatal screening and are provided with evidence-based information about GBS so they can make an informed decision about what is best for them and their babies. If this can be achieved then it would prevent further injury, death and the devastation caused to those families who have suffered the loss of a newborn baby or baby injured as a result of GBS.