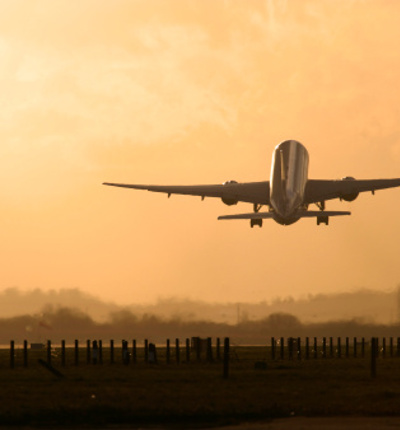 Further evidence of British men abusing children overseas
Abuse lawyer Rebekah Read discusses a recent radio documentary about overseas abuse by British men
Posted on 16 January 2019
An important File on Four documentary, aired on Radio 4 on 15 January 2019, has highlighted the increasing problem of British men travelling overseas to abuse children.

In the international abuse team at Leigh Day we represent children across the Global South who have suffered abuse at the hands of British men, and men working for British organisations.
Abuse in Kenya and Uganda
The documentary focusses on a claim we brought on behalf of 38 children in Kenya and Uganda who were sexually abused, including in several cases violently, repeatedly raped by a British man, Simon Wood, a pilot for British Airways. The abuse took place whilst he was volunteering at overseas organisations, including charities linked to the airline. A claim was brought and settled against British Airways, which denied liability. Following the settlement one child said simply: "I am so happy because as a child I have been listened to."

The documentary highlights the huge problem intrinsic in the sponsorship system in which individuals mainly from the West pay the school fees of children in poorer countries. This can have the effect of giving charities which facilitate this sponsorship, and the sponsors themselves, control and power over the children. This can lead to the sponsors being given more access to and information about the children they sponsor than even the children's parents. For predatory child abusers like Simon Wood, this system can be used as a vehicle for abuse.
Widespread problem
Sadly, this is not an isolated case. The problem of British men travelling overseas to abuse some of the most vulnerable children in the world is widespread. Until recently, their status and comparative wealth has often enabled them to abuse children with impunity, for example by bribing their way out of criminal charges overseas.

The use of the internet exacerbates the problem, and recently we have seen a dramatic increase in live streaming of sexual abuse in the global south.  For example, we represented 8 Thai boys who were horrifically abused by Mark Frost, a British man who live streamed much of the abuse to another European man.

In the International Abuse team at Leigh Day we claim compensation for the children from the abusers and in some cases the organisations they work for.  Although of course financial compensation can only play a part in a survivor's road to recovery, it enables the children to access the treatment they often desperately need. One Claimant who was abused by Simon Wood, for example, said "the compensation that I will receive it will help me a lot to be able to see a doctor and for my education so as I can finish school and go to university and get a good job so I can help others."

Our recent cases have established that UK employers, for example multinational companies, churches and charities, can be held responsible for abuse committed by their employees abroad. Holding employers to account enables children to access additional compensation to that from the abuser, and helps to tackle lax practices by international organisations which can facilitate abuse.

We are pleased that the documentary has increased awareness of such a tragic situation and sends the important message to organisations that safeguarding vulnerable children in their care is of crucial importance when operating overseas.

There is an urgent need for Government and non-governmental organisations, law enforcement and international lawyers to collaborate to ensure that British men are no longer able to travel abroad to abuse impoverished, vulnerable children with impunity.