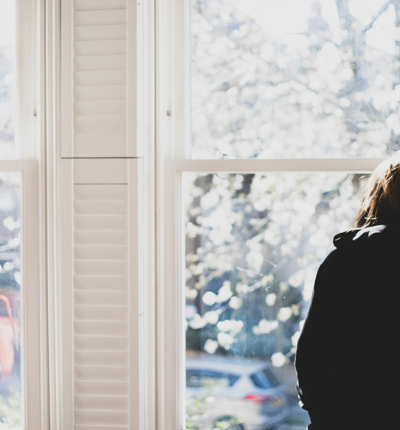 Baby Loss Awareness Week: Questions and Answers on Stillbirth
For Baby Loss Awareness Week, Nandi Jordan, solicitor in the clinical negligence department answers some common questions parents may have when they have suffered the loss of a baby through Stillbirth.
Posted on 11 October 2019
Baby Loss Awareness Week takes place from 9 to 15 October every year, commemorating the lives of babies who died during pregnancy, at or soon after birth and in infancy. 

The 60 charities involved aim not only to commemorate the lives lost but also to support parents, raise awareness of baby loss, and work with professionals and services to reduce preventable deaths and improve bereavement care.
We are often contacted by parents who have suffered the loss of a baby who are seeking advice.  In this Question and Answer Blog, I attempt to answer some common questions parents may have when they have suffered the loss of a baby through stillbirth, which is sadly far too common and often preventable.  
What is stillbirth?
Stillbirth is defined as a baby born who has died after 24 completed weeks of pregnancy. In the UK, 1 in every 225 births is a stillbirth; that is an average of 9 babies stillborn each day.   
According to one large study of pregnancies, around 60% of stillbirths are unexplained, in that doctors cannot tell parents why their baby died.  When the stillbirth could be explained it was usually caused by one of the following:
Infection
Placental factors including placental abruption and pre-eclampsia
Congenital abnormality
Fetal growth restriction
Complications with twins
While often the cause of stillbirth is unknown, a national review of stillbirths identified improvements in care which may have made a difference to the outcome in about 80% of the cases reviewed.  
We represent many parents who have lost babies during late pregnancy and shortly after birth.  In my experience, clients often approach us because they suspect something has gone wrong with their care and treatment and they want to find out why their baby has died.  Usually their first point of call has been the hospital, but often the hospital has not been forthcoming with an explanation of what happened. 
Every case is different, but our job as lawyers is to investigate the case to establish the medical cause of the baby's death, find out whether it was preventable and whether it was caused by below standard care. 
When a baby's death has been due to substandard care, we can obtain compensation for the parents. We can also sometimes claim compensation for any psychiatric injuries that the mother has sustained as a result of her experiences. 
How do you investigate a stillbirth?
We have a team of dedicated medical negligence lawyers who can take clients through the legal process with sensitivity and compassion. 
In most cases we will want to take an account of the events from the parents, and obtain all the relevant medical records.  We will then instruct medical experts to review all the material we have obtained and prepare a report to give their opinion on the cause of the stillbirth and whether it could be prevented.
Stillbirth caused by infection
If a mother has contracted an infection during her pregnancy and later gone on to suffer a stillbirth we investigate whether the infection was diagnosed and treated as and when it should have been.
We look at what tests were done to identify the infection and following treatment of the infection to check it had cleared properly.  In cases where a baby contracted the infection during birth, we will also want to know what steps were taken to protect the baby from the infection.
Read about an investigation and claim concerning delay in treating an infection. 
Stillbirth caused by placental factors including placental abruption and pre-eclampsia
If a mother has suffered a placental abruption or other placental problem causing stillbirth, we will investigate the cause of the placental abruption or problem.  
In cases where the still birth was preceded by pre-eclampsia, we investigate the treatment the mother received for her high blood pressure, and what she was advised in relation to the timing of birth and her choices.
I am currently representing a mother who lost her baby at term due to a delay in delivering the baby after Pre-Eclampsia was diagnosed.  She came to me when she suspected the hospital were not being open and honest about why her baby died.  We have been able to obtain expert evidence which confirmed her instinct that the baby should have been delivered earlier.
Stillbirth caused by fetal grown restriction
Should a baby be stillborn due to fetal growth restriction, we investigate how the baby's growth was monitored during the pregnancy.  We will find out whether there were any indications for treatment with medication or for early delivery which were not acted on.
Read about an investigation and claim concerning fetal growth restriction.
Where can I go for more information about Baby Loss Awareness week?
Details of the 60 charities collaborating on Baby Loss Awareness Week.