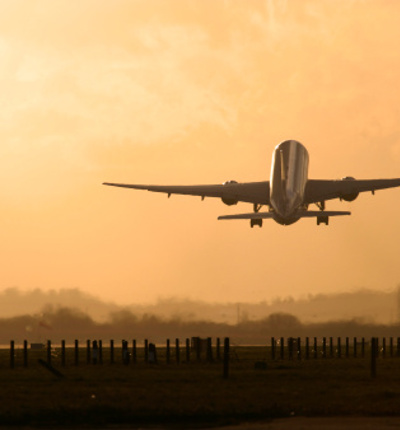 Positive steps forward in the fight against international abuse
Rebekah Read and Katharina Theil from the international department discuss the recent announcement of a new global sex offender register to help in the fight against international abuse.
Posted on 20 November 2018
A month ago the international development secretary Penny Mordaunt announced the launch of a new global sex offender register. The programme called 'Operation Soteria' after the Greek goddess of safety and protection, was set up by the Department for International Development working with Interpol and Association of Chief Police Officers' Criminal Records Office (ACRO).

Its aim is to assist charities in the aid sector when recruiting and investigating future and present staff. It is hoped that the project will prevent organisations from hiring high-risk suspects and will increase the chances of sex offenders being arrested.  

As part of the programme, specialists and investigators are due to be deployed to work across Africa and Asia to provide support to national criminal bureaus in host countries.   

According to reports, the first year of the project will focus on testing an online platform, which will also provide a secure space to upload concerns about employees. It is thought that travel restrictions could be imposed. 

As lawyers who represent survivors of abuse overseas, we welcome the initiative which aims to prevent British perpetrators from exploiting children abroad. In the past we have called for a number of measures including the stricter imposition of travel bans against convicted sex offenders, more thorough checks by organisations to ensure that their overseas employees or volunteers do not use them as springboards to access and abuse children, and the continued cooperation with foreign law enforcement agencies to ensure that British child abusers cannot operate with impunity no matter where they are.  

Whilst relevant safeguards will need to be implemented alongside some of the proposed measures, an appropriately managed 'Soteria' could be a large step in the right direction.

As well as preventing offenders from using employment within the aid sector to target children, another area of concern remains sex tourism, which continues to put children at risk of sexual abuse and exploitation. 

Today, the Court agreed compensation for eight Thai boys represented by Leigh Day who were subjected to appalling sexual abuse including rape following a civil case against convicted child abuser Mark Frost. Frost is currently serving several life sentences in Belmarsh prison. He was sentenced in February 2017 for 45 offences against young boys in the UK and Thailand including rape, sexual assault and inciting children to engage in sexual activity. He was found to have forced boys to carry out sexual acts whilst streaming the abuse on a webcam to another European man.
 
Frost preyed on young boys from poor families in Thailand. He groomed them with sweets, gifts and allowing them to play in his swimming pool. After winning their trust he went on to commit horrific acts of abuse against them throughout 2011-2013. Frost held a number of positions of trust in the UK including within schools and in the scout movement, before he admitted his first offence in 1992. Police believe there may be many more victims.
 
While sentencing Frost, Judge Mark Lucraft described the abuse as "horrific and deeply disturbing" and said that Frost, who was previously known as Andrew Tracey, was responsible for "the most appalling catalogue of sexual abuse". Following such a traumatic period of abuse, the compensation will enable these eight boys to access therapeutic treatment and pay for school fees.
 
These allegations bear a number of the same features that we often see in our work representing survivors of sexual abuse abroad. We have seen many examples of British perpetrators suspected of having committed sexual abuse against children, who then move abroad where they are in a position of power to exploit children. 

Once established abroad they set out to groom some of the most vulnerable children, by buying gifts or money or providing them access to amenities they otherwise would not have, and then sexually abuse them. Due to their relative wealth and status in society, perpetrators can often bribe themselves out of allegations – if they are raised.

It is likely that the majority of these cases remain in the dark. Due to the power imbalance between the Western abusers and the survivors' multiple vulnerabilities including, for example, extreme poverty, concerns are not raised or investigated properly.  

The cases we do see are often brought to light through the collaboration of local activists and the National Crime Agency and police forces. In the past British paedophiles, such as Simon Harris who was convicted of sexually abusing street boys in Kenya and Mark Frost who was convicted of raping young boys in Thailand, were brought to justice in the UK to a large extent as a result of the extraordinary work of the NCA and NGOs, such as the International Justice Mission (IJM). In both cases lawyers at Leigh Day acted for the survivors in compensation claims once the criminal cases had concluded.  

These cases send a clear message to survivors and show that perpetrators can no longer operate with impunity. With cooperation between law enforcement agencies at home and abroad as well as activists, we hope to see more convictions of British perpetrators who deliberately target children abroad.

This blog was originally posted on October 31st, and was updated with the news of compensation for Thai victims on November 20th.