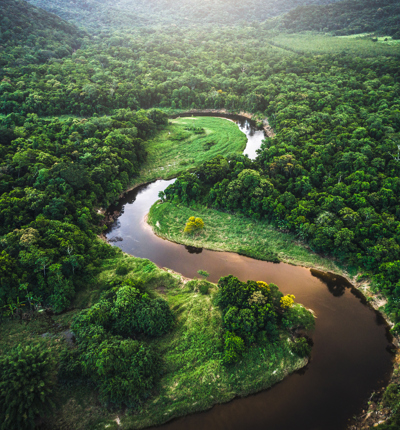 Leigh Day lawyers attend 5th International Seminar on Human Rights & Business, Juiz de Fora, Brazil
Solicitors from the international team at Leigh Day gave an overview of some of the team's recent cases when speaking on a panel addressing transnational litigation.
Posted on 26 October 2018
Solicitors Tom Short and Richard Thimbleby from Leigh Day's international department recently attended the 5th International Seminar on Human Rights & Business.

The two-day seminar was organised and hosted by HOMA, a leading centre for research on business and human rights in Latin America, and supported by German political foundation Friedrich-Ebert-Stiftung. 

The seminar drew participants from across academia, government and civil society to discuss business and human rights in Latin America. While the issues faced by and in Latin American countries have much in common with those elsewhere in the world, there are some idiosyncratic challenges. The widespread adoption of bilateral investment treaties and free trade agreements throughout Latin America in 1990s has arguably had a lasting impact, leading to a huge shift in ownership of companies to non-Latin multinationals and establishing regulatory investment frameworks that have, by and large, been devoid of binding clauses protecting the environment or human rights. A 2018 Global Witness report suggests that environmental rights defenders – many of whom are protecting their homes and communities from mining, agribusiness and other industries – are at particular risk in parts of Latin America: Brazil is the most dangerous place in the world to be an environmental defender. 

Despite this, there are some positive moves at a political level. In 2015, Colombia became the first country in Latin America to adopt a National Action Plan on business and human rights, with Chile following in 2017, and other countries such as Brazil and Peru are now developing plans. More recently, on 4 March 2018, the ground-breaking Regional Agreement on Access to Information, Public Participation and Justice in Environmental Matters in Latin America and the Caribbean was adopted in Escazú, Costa Rica. This is the only binding treaty to come out of the  UN Conference on Sustainable Development (Rio+20) to date and is the first agreement of its kind to include specific provisions for the protection and promotion of people, groups and organisations that promote and defend human rights in environmental matters. 

Against this backdrop, Prof. Juan Hernandez Zubizarreta (Universidade do País Vasco, Basque Country) delivered the keynote speech of the seminar, advocating for a total redevelopment of law in the area of business and human rights "from the bottom up" to assist victims in situations of rights violations by transnational corporations. Prof. Hernandez argued that the global crises of man-made climate change and right-wing popularism demand a multi-disciplinary critical approach aimed at an urgent wholescale realigning of citizen-corporate power relations. 

There followed over two days six different panels covering a wider range of issues such as National Action Plans, the challenge of corruption and tax fraud, and mining and human rights. Erika Mendes (Friends of the Earth, Mozambique) spoke of the dangers of the "race to the bottom" when governments deregulate corporate activities in an effort to attract international investors. Luis Gallegos (Ecuador's Ambassador to the UN) provided a succinct overview of the ongoing negotiations for a binding treaty on transnational corporations and human rights. Professors Bruno Milanez (UFJF - POEMAS - Brasil) and Christiana Losekann (UFES - ORGANON - Brasil) provided detailed analysis of the various compromise agreements that have arisen out of the ongoing Brazilian litigation relating to the November 2015 collapse of Vale and BHP Billiton's Fundão Dam, Brazil's worst ever environmental disaster. Prof. Losekann expounded the need for greater participation of affected people in decision-making relating to environmental remediation and compensation for harm flowing from the dam collapse. 

Speaking on a panel addressing transnational litigation, Tom and Richard provided an overview of recent cases brought by Leigh Day's International Department, before turning to look in detail at jurisdiction and parent company liability issues due to be considered by the UK Supreme Court in Lungowe & Ors v Vedanta Resources Plc & Ors, a case in which Leigh Day represents over 1,800 Zambian claimants.

Find further information about HOMA and the seminar.