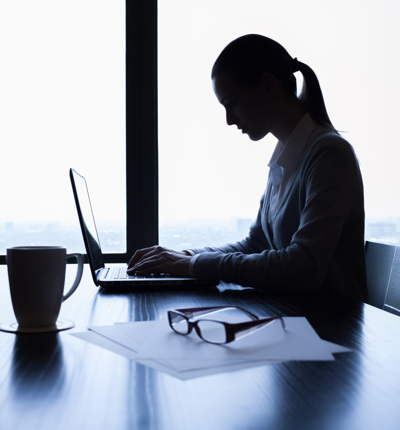 It is Equal Pay Day on 10 November
10 November is almost upon us again, a date that should be firmly etched in the minds of all women in Great Britain. After this date, women are effectively working for free for the rest of this year based on how much they earn on average when compared to men. It is an unfortunate symbol of the continuing inequality in our society and is a date that one day will hopefully become a thing of the past.
Posted on 09 November 2018
Unfortunately confining it to the relics of history will not be happening any time soon. In fact 10 November has been equal pay day for the past two years showing that whilst progress may be being made it is not happening nearly fast enough. The gender pay gap is not the same as unequal pay, but they undoubtedly share many of the same causes, and there can be little doubt that progress in eradicating unequal pay would improve the gender pay gap, even if it would not remove it entirely.

It is fair to say that the 20th century was an important century for women's rights in Great Britain. Amongst other things, just over 100 years ago women gained the right to vote, contraception became available for married women on the NHS in 1961 and in 1967 abortion was decriminalised.

Much progress has also been made in the world of work with one of the most important developments being the introduction of the Equal Pay Act in 1970. This Act makes it unlawful for there to be pay differences between men and women doing the same or equal work. (It was since made part of the Equality Act 2010.)

Whilst the Act protects both men and women in relation to pay differences, predictably the majority of individuals who challenge unequal pay have been, and continue to be, women. This is not surprising and one of the main triggers for the Act being brought into force was the Ford sewing machinists strike in 1968; a strike which has been immortalised in the film "Made in Dagenham".

In 1968 a group of women sewing machinists at the Ford Motor Company Limited's Dagenham plant went on strike when they were told that their jobs, sewing the seat covers in Ford's cars, were to be graded in a lower "unskilled" category. Whereas the jobs the men did which required the same amount of skill were graded higher. As a result of this categorisation they were paid less than their male counterparts and the realisation that their work was not being valued as highly as their male colleagues despite requiring the same level of skills led to a mass strike by the women which ended up spreading to other plants in the country. Production stopped (as Ford became unable to sell their cars without seats) and following the intervention of the government, the company increased the women's pay so that it was 8% less than the men's and moved up to the same category. The strike was a clear example of how collective action can bring about real changes to people's lives.

However, the strike and the introduction of the Equal Pay Act 1970 did not cause widespread change by employers to review their pay structures. The struggle to challenge the structural inequality against women in the workplace continues to this day.

In 2012 our firm represented hundreds of female council workers whose work in typical female jobs such as cleaners and school dinner ladies was lower paid than the typical male jobs such as road cleaners and refuse workers. Our success led to many women receiving compensation. Our firm are also currently representing store workers in four of the biggest supermarket chains, Morrisons, Sainsbury's, Tesco and Asda who are arguing that their jobs should be valued at the same level as distribution workers, who tend to be men.

Another example is the BBC, recently singled out for criticism of unequal pay in relation to those in top roles. Only two women are featured in the BBC's top 20 list of high earners and Carrie Gracie's resignation in January highlighted concerns about a "secretive" pay culture that has allowed pay discrimination to flourish. More recently, there have been complaints that lengthy BBC grievance processes are doing little to address these issues. Grievance processes are an important part of addressing equal pay issues, but to be effective they must be transparent and respond as quickly as possible to the issues raised.

Most recently, around 80,000 cleaners took to the streets of Glasgow last week to demand equal pay, much like the workers in Dagenham 50 years before.

However it is not all doom and gloom. Our awareness of problems with pay inequality is greater than it was before as the introduction of the Equal Pay day in 1996 highlights. Additionally, in Europe employers with more than 250 staff are now under a duty to publish the size of the gender pay gap in their companies annually. The gender pay gap reports show the difference between average hourly earnings for men and women. The hope is that the reporting of this gap will motivate employers to take action and close the gap.

Frustratingly, recent figures published by the EU make for uncomfortable reading. The average EU pay gap only shrank from 0.1% from 2015 to 2016 and the UK's increased to 21 percent, from 20.8 in 2015. It's clear that awareness of the problem is not translating into swift action.

It is clear that part of the problem is that women adjust their working hours to accommodate caring responsibilities and are then restricted from working in more senior roles which generally allow less or no flexibility. However even in countries where men are given more time off when their children are born, in the long term women are, or are assumed to be, the ones to reduce their hours and therefore end up staying in more junior roles that allow them to work part time or flexibly.

In fact the EU specifically identified the failure to promote women to senior roles as worsening pay inequality. A large number of UK companies acknowledge that their gender pay gap is due, at least in part, to a lack of women in senior roles. As of 2015, only 6 percent of chief executives in the EU were women.

Whilst action by the government and companies to encourage women to move into senior roles is admirable, practical change to increase the availability of flexible and part time work in more senior roles needs to take place, as well as challenging societal assumptions about caring roles.

Gender pay gap reporting in the 21st century is undoubtedly part of the legacy of those who fought for women's rights in the 20th century and now that women are armed with better equality legislation and public disclosure of pay we hope that one day Equal Pay day will become a thing of the past.