Leigh Day says Uber's reclassification of its UK drivers as workers will shake up gig economy
News that Uber will reclassify its UK drivers as workers will impact the whole gig economy, according to law firm Leigh Day.
News that Uber will reclassify its UK drivers as workers will impact the whole gig economy, according to law firm Leigh Day. 
Yesterday evening (Tuesday) the ride-hailing app announced it will give its UK drivers a guaranteed minimum wage, holiday pay and pensions. 
This comes after a landmark Supreme Court judgment last month upheld a ruling by the Court of Appeal and the Employment Tribunal stating that Uber drivers are entitled to workers' rights.
Join the Uber Driver claim
Although the ruling directly relates to Uber drivers, it will have repercussions for others working in the gig economy who are also classed as 'independent contractors' and so are not entitled to basic rights usually given to workers such as holiday pay and the National Minimum wage. 
As well as Uber drivers, Leigh Day also represents Addison Lee drivers and Stuart couriers in similar workers' rights claims.
An Employment Tribunal in 2017 found that a group of Addison Lee drivers were workers. This was upheld by the Employment Appeal Tribunal in 2018. A second appeal in the Court of Appeal was put on hold in anticipation of the Supreme Court judgment in the Uber case.
In May 2018, a Stuart courier also succeeded in a claim that he was a worker in the Employment Tribunal, with this decision upheld by the Employment Appeal Tribunal in December 2019. 
The firm says the likelihood of the current appeals by Addison Lee and Stuart failing has now increased, given the overlap between the legal issues in these cases and the Uber claim.
Michael Newman, a partner in the employment team at Leigh Day, said: 
 "This announcement from Uber is significant, not just for Uber drivers, but for the whole of the gig economy. 
"Both Addison Lee and Stuart currently use contracts that class people working for them as 'independent contractors' which means they are not entitled to workers' rights. 
"The Uber judgment should be heeded as a warning to companies with a similar business model that they cannot continue to operate in this way.
"We hope employers within the gig economy recognise that the people working for them should be given the basic rights such as holiday pay and the National Minimum wage."
In the Uber judgment, Lord Leggatt said that courts should carefully scrutinise working arrangements to ensure that individuals are not denied those rights just because they are called 'partners' or 'contractors'.
He explained that that the purpose of employment legislation is to protect "workers from being paid too little for the work they do, required to work excessive hours or subjected to other forms of unfair treatment."
Martin Buckley, 26, who worked as courier in Gateshead for delivery company Stuart for three years, said:
"What made Stuart more appealing than other courier companies I've worked for was that they offered a minimum hourly guarantee which meant I had more security.
"But over the years, things got progressively worse. When I started you could book to work a certain zone and you wouldn't be asked to work outside of that, but now they can send you miles away.
"You don't get paid for how far you travel to the pickup location, so when you're travelling around a city centre, you can end up losing money.
"In the end I stopped working for them because it was costing me so much and it wasn't worth the stress. You go to work to make a living and you end up paying out more than you earn. It just doesn't make sense."
David Bollard, whose name has been changed to protect his identity, drove for Addison Lee in Sidcup for more than four years. He said:
"There's a revolving door of drivers which means they don't really care about you as individuals because you're easily replaced.
"When Covid hit it obviously had an impact on how much work drivers were given, but that didn't stop Addison Lee increasing the deductions. 
"On top of this, during the first lockdown they deducted the cost of the congestion charge even though it had been suspended.
"The amount of money you can earn has definitely reduced, but that's not the only issue. It's also the way you're treated.
"It's not just the financial side, but also the recognition that the way they treat their workers isn't right."
Find out how you can join the Uber claim
Related content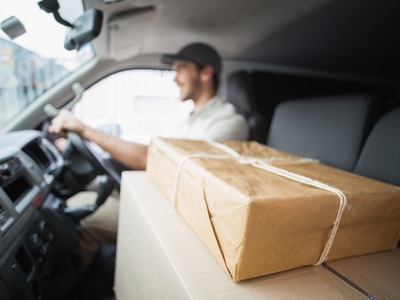 People working in the gig economy speak out after Uber drivers' Supreme Court win
Thousands of people working in the gig economy are likely to be impacted by the Supreme Court's ruling that Uber drivers should be classed as workers.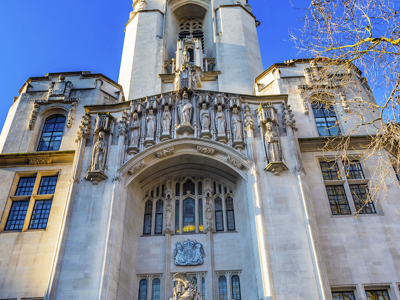 Uber drivers entitled to workers' rights after Supreme Court ruling
Tens of thousands of Uber drivers can now claim the right to be classed as workers after the Supreme Court handed down its judgment today.