​Abuse scandal school ordered to stop admitting new pupils
A Catholic boarding school where "appalling sexual abuse" of children was exposed in a damning report has been banned from admitting new pupils.
Posted on 01 December 2020
Ampleforth College, in North Yorkshire, has received a letter from the Department for Education ordering it to stop admitting new pupils following an inspection of the school in September this year.
 
The inspection report satisfied the Secretary of State for Education, Gavin Williamson, that Ampleforth College is failing to meet one or more of the Independent School Standards (ISS).
 
Following an earlier inspection of the school, in March 2018, which also found the ISS were not being met, a statutory notice was issued to the school, demanding an action plan. The action plan that was later submitted by the school was "unacceptable" said the letter.
 
It is reported that the school plans to appeal the order, which will come into force on 29 December, 2020.
 
The damning report that exposed the sexual abuse over many decades at the school was published in August 2018.
 
Ampleforth's abbot, Cuthbert Madden, was removed from his post that year, following allegations that he had abused pupils, reports The Guardian.
 
The letter published by the DfE 27 November, 2020, says the school is failing to meet ISS including those "relating to safeguarding and leadership and management".
 
It says Mr Williamson considers those failings "to be very serious".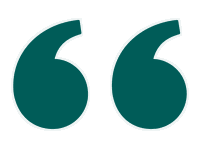 Any failures in safeguarding procedures in schools can have devastating consequences, and this is why we have called for, and continue to call for, a mandatory reporting principle which would make it a criminal offence to fail to report knowledge of abuse."
Alison Millar, head of abuse claims at Leigh Day
The Guardian reports that a spokesperson for the college said:
 
"Given the very considerable steps forward that have been taken by the school to learn from the mistakes of the past and to put in place a robust safeguarding regime, a new senior leadership team, and a new governance structure that has effectively separated the abbey from the college, we cannot understand why this decision has been taken."
 
Leigh Day abuse law team has represented clients who are survivors of abuse in various different school settings.
 
Head of abuse law team, Alison Millar said:
 
"Any failures in safeguarding procedures in schools can have devastating consequences, and this is why we have called for, and continue to call for, a mandatory reporting principle which would make it a criminal offence to fail to report knowledge of abuse."