Addison Lee claims
If you were paid less than the National Minimum Wage we can help
Are you an Addison Lee driver? Do Addison Lee refuse to pay you the entitlements of workers such as holiday pay?
If so, we can help. We can bring a claim for unpaid holiday pay and compensation if you were paid less than the National Minimum Wage.
Addison Lee currently use contracts that attempt to classify drivers as self-employed independent contractors, but Leigh Day has already been successful in showing that Addison Lee drivers are workers and so are entitled to holiday pay and to be paid at least the National Minimum Wage.
In September 2017 the Employment Tribunal ruled that Addison Lee drivers are workers. Leigh Day represented these drivers.
Addison Lee appealed to the Employment Appeal Tribunal, which upheld the Tribunal's ruling that drivers are workers in 2018.
Addison Lee appealed again to the Court of Appeal and that appeal is likely to be heard in 2021.
Join the Addison Lee claim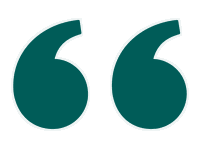 Sources characterise it as an "excellent firm that fights fearlessly for its clients."
Chambers and partners 2021
Am I eligible for the claim?
If you are an Addison Lee driver, we believe that you are a worker and should be entitled to claim the following:
The right to paid holiday
The right to receive the National Minimum Wage
The right to raise concerns, such as about health and safety, without the fear of being punished.
This claim is about showing you are a worker for the purposes of your employment rights, and we are not disputing your tax status in bringing this claim. You can be both a worker in relation to your employment rights and self-employed for tax purposes.

As a worker, you have legal protection from Addison Lee acting to your detriment in any way for claiming these rights. If Addison Lee try to remove or change the conditions of your work because of your claim, you may be entitled to additional compensation.

We calculate that the average Addison Lee driver will be entitled to around £10,000 in compensation. We are acting under a "no win no fee" agreement, so you don't have to pay anything unless you win your claim (and as long as you stick to your agreement)