Amazon drivers' claims FAQs
Find everything you need to know about the Amazon drivers claim and how you can join.
Leigh Day is acting for Amazon delivery drivers who may be entitled to more than £10,500 in compensation.
At Leigh Day, we are bringing a group compensation claim for the failure to pay Amazon delivery drivers holiday pay and the National Minimum Wage, as well as failing to provide an appropriate employment contract.
Find out how you can join the claim and get in touch with our employment and discrimination team today.
Amazon Drivers' Claims FAQs
We are bringing claims for individuals who have delivered for Amazon via the following DSPs in the last 10 weeks:
AFS Logistics
All Logical Logistics Limited
Amicus DSP LTD
ATA Couriers
BCSL Logistics
Box Group
BoxOn Logistics
Bryanston Logistics Limited
CandW Transport
CDS Group
Celerity LS (CLS)
Cemps (uk) LTD
CGC Couriers
CTC Express
DCS Logistics Group
Deliverwize
Deva Services
Dispatch X LTD
Driver Agent
Fast Despatch
Fast UK Parcel
Forge Logistics Limited
GMI Distribution Limited
Go Service Solutions
GPS Logistics
Greythorn services LTD
GTJ Logistics
Idel Group
JM Hall Couriers
Kedan Transport LTD
Lewtas Logistics
Linkup Logistics
LLG NW
Manbir Bains
Menzies Distribution Limited
Nexus Workforce t/a Flow Logistics
NGC Logistics
One Motion Logistics
Optimal-UK Logistics
Owens (Road Services)
PCS Logistics Partners
Pegasus Couriers
Pulsus
RAM Distribution
Regulux Transport
Silva Brothers Logistics (SBL)
SP Transport Group
UK Solutions Limited
Velocity Logistics
Warrior Logistics LTD
313 Transport & Logistics
Leigh Day is currently investigating the potential of bringing a claim relating to more DSPs. 
Please check the website for any updates and register your details on the sign-up page for us to contact you with any future developments on the claims.
Yes, you can still join the claim if you delivered for Amazon via a DSP in the last 10 weeks.
If you have not driven for a DSP in the last 10 weeks, please register your details on the sign-up page. This could be worthwhile, as you may be able to join the claim in the future.
Please let us know if you drive (or have driven in the last 10 weeks) for Amazon via a different DSP – you can do this by registering your details on the website. When we have this information about other DSPs, we are able to investigate bringing claims against them.
No, you do not need to provide any documents to find out if you are eligible and to join the claim.
Once you join the claim, we will contact you with further information. This includes any documents that may assist us in calculating the compensation you could be owed.
We estimate that the average Amazon delivery driver is entitled to around £10,500 in compensation after our fees. This is for:
Back pay for unpaid holiday
Those who received less than the National Minimum Wage
The failure to provide you with an employment contract.
We will calculate your compensation using documents such as:
Pay slips
Tax returns/accounts
Bank statements
If you are successful, we will deduct 25% plus VAT from your compensation for our legal fees. Please see our Amazon drivers' claim page for more information on how the claim is funded.
If you lose, you should not have to pay any legal fees for Amazon or the DSP.
However, in exceptional circumstances, you may be subjected to fees. This includes if you behave in an abusive, disruptive or otherwise unreasonable manner or ignore an order of the Tribunal.
We are not aware of any Amazon delivery drivers who have been dismissed for bringing a claim.
We cannot guarantee how Amazon or the DSP will respond to the claim. However, if you were dismissed in response to joining the claim, you could potentially bring an additional claim for unfair dismissal.
We believe there is a good case for arguing that any such action would be unlawful (although, as with all litigation, there is no guarantee that a Tribunal will agree).
If your claim is successful, you will receive compensation for your losses arising from the dismissal.
If the Employment Tribunal finds drivers bringing a claim should be classified as employees, it is possible that HMRC will decide the DSP or Amazon should have deducted income tax and National Insurance contributions from every driver's previous earnings via PAYE.
If HMRC decides this, there's a possibility the tax that should have been deducted from your salary is more than the tax you paid under self-assessment. If that is the case, and HMRC decide to take action, we believe it's more likely that HMRC will require the DSP or Amazon (rather than individual drivers) to pay any shortfall in tax.
The risk that HMRC will ask you and every other driver to pay any shortfall in tax is low. Even if HMRC does ask you to pay the difference between your tax payable on a self-employment basis and PAYE, the difference between the two is likely to be relatively small.
We are not, however, able to provide more specific advice on your individual circumstances with respect to tax. Instead, if you have any concerns about the position relating to tax, we recommend that you seek advice from an accountant or tax adviser.
At this time, we are only asking drivers who drive for / have driven for the DSPs listed in the last 10 weeks to join the claim. Should this change, we will update the website.
Join the Amazon driver claim
To find out more about who we are and why we are bringing a claim on behalf of Amazon drivers, please visit our dedicated Amazon claim page here.
Related content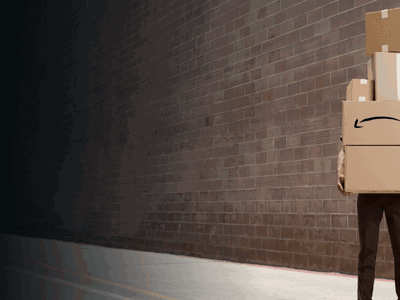 More than 700
already signed up
Amazon drivers claim
We strongly believe that drivers should be classified as employees, rather than self-employed contractors, and will fight your corner throughout the legal battle to help make this a reality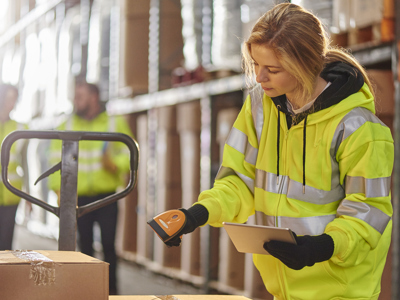 Amazon join the claim
Check in minutes to see if you are eligible to join the Amazon drivers claim. You could receive up to £10,500 in compensation.