Jonny Buckley
Senior associate solicitor
Jonny Buckley is a senior associate solicitor in the international department.
Jonny specialises in cases relating to human rights abuses and environmental damage involving multinational corporations based in the UK and South Africa.
Jonny has worked at Leigh Day since 2007, when he joined the international department as a paralegal and then as a trainee. Since then, he has assisted on a number of high profile corporate accountability cases, including a large group action involving over 30,000 claimants from Cote d'Ivoire against oil trader Trafigura over the dumping of allegedly toxic waste in the city of Abidjan, and claims against African Barrick Gold (Acacia Mining) regarding injuries and deaths at the North Mara mine in Tanzania. Between 2009 and 2016, Jonny worked on litigation in the South African courts on behalf of 4365 former gold miners who contracted silicosis during their employment on Anglo American mines in South Africa, resulting in a landmark settlement establishing the Q(h)ubeka Trust in 2016.
In 2017, Jonny trained in the employment department, where he assisted Shubha Banerjee and Chris Benson on the judicial pensions case, advising a group of 230 judges on age, sex and race discrimination claims against the Ministry of Justice in relation to judicial pensions reforms.
Legal expertise
Jonny qualified into the international department in September 2017. He assisted Richard Meeran in representing five anti-asbestos campaigners whose network was allegedly infiltrated by an industry-engaged corporate spy employed by K2 Intelligence Ltd, which resulted in the payment of substantial damages to the claimants by K2 in 2018. He is currently working with Richard Meeran and South African attorney Zanele Mbuyisa on a class action against Anglo American South Africa Ltd in the Johannesburg High Court on behalf of Zambian communities living in the vicinity of the Kabwe lead mine who are suffering from lead poisoning
Prior to converting to law in London, Jonny completed his undergraduate studies at the University of Melbourne, where he graduated with Bachelor's degrees in Commerce and Arts with Honours in French. Jonny is fluent in French and Italian. Jonny is also one of the co-founders of Leigh Day's LGBT+ & Allies Network, whose work recently resulted in the firm placing in the Stonewall Top 100 Employers.
Jonny in the news
Jonny has spoken on corporate accountability and environmental issues at the following panel events:
The Leigh Day/Earthlife and Ministry of Justice of Namibia NGO Workshops: Holding Multinationals to Account for Human Rights Abuses and Environmental Damage, December 2020 and November 2019
1st Mano River Union People's Forum on Corporate Accountability, Makeni, Sierra Leone, March 2019
Warwick University's Centre for Law, Regulation & Governance of the Global Economy (GLOBE), Climate Change Law, Litigation and Governance, Warwick, February 2018.
Blogs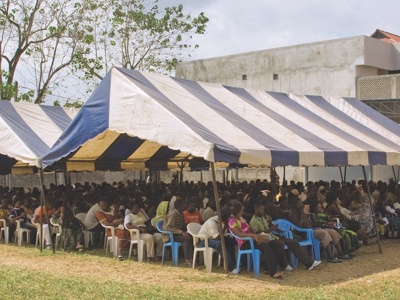 Toxic Truths: An international verdict on Côte d'Ivoire's inaction in the Trafigura hazardous waste dumping case
Jonny Buckley and Kane Jackson consider a judgment by the African Court on Human and People's Rights concerning failures by the State of Cote d'Ivoire following hazardous waste dumped by multinational corporation, Trafigura in 2006.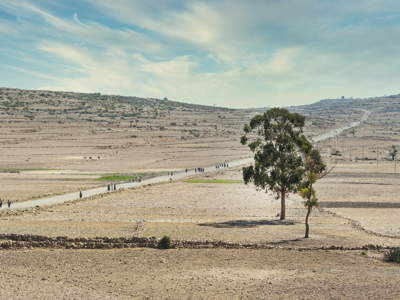 ​​​​​​​Tigrayan group in UK raises serious concerns about CDC investment in Ethiopia telecoms
A group of Tigrayan academics has written to the UK Government's CDC Group PLC (CDC) raising concerns that inadequate steps have been taken to ensure a £65 million telecoms investment is not used to fund serious human rights abuses in Ethiopia's armed conflict in the Tigray region.