Euan Murray
Paralegal
Euan Murray is a travel litigation paralegal
Euan Murray is a paralegal in our travel team working from our Manchester office assisting Clare Campbell, head of the travel team.
What people say
"When Euan Murray took over my case, it was exceptional from start to finish and can't thank him enough with his thorough work and details and advise. Nothing was ever too much trouble for him, he always wanted nothing but the best possible outcome." - Fiona
"Very straightforward process that resulted in a favourable outcome. Glad to have had their service in resolving this case and would happily recommend. Euan was a great help every step of the way. Timely communication and my wants and desires where fully taken into account. A knowledgeable and kind team with great service." -TI Green
"I was knocked off my bicycle whilst training in Spain. Despite having medical and police reports in Spanish and the prospect of proceedings being issued in Spain, Euan Murray worked with other professionals to conclude the matter to my satisfaction. I would thoroughly recommend Leigh Day." - Mark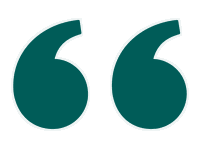 I highly recommend Leigh Day. A big thank you to Euan Murray for his support, guidance and professionalism. He made the entire process stress free for me
Marie Southern, via Trustpilot
Legal expertise
Euan predominantly deals with claimants who have been injured abroad. Cases include those who have been injured:
Working abroad.
During international travel by air, sea and rail.
During holidays.
In road traffic accidents.
Education and career
Euan obtained his undergraduate degree in law from Edge Hill University, graduating in 2013. Euan subsequently read his master's degree in international law at the University of Liverpool, attaining a Distinction.
Before joining Leigh Day, Euan worked on a large group litigation arising from human rights abuses committed in colonial Kenya, Euan travelled to and from Nairobi to meet with clients and work with a Kenyan law firm assisting with the case.
Euan joined Leigh Day in February 2016, initially working with the team bringing the equal pay claim against ASDA. In the summer of 2016, Euan moved departments and joined Leigh Day's travel team.
Memberships
Euan is a member of the Pan European Organisation for Personal Injury Lawyers (PEOPIL), the Association of Personal Injury Lawyers (APIL), and is an associate member of the Chartered Institute of Legal Executives (ACILEX).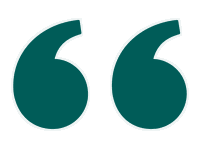 The patience and information benefited me well, my emails were always read and replied straight away, everything got explained to me very well I will be recommending them everywhere.