Erin Alcock
Chartered legal executive
Erin is a lawyer in the human rights team
Erin is part of the human rights and public law team, specialising particularly in judicial review.
Erin has over five years' experience supporting NGOs, campaigners and individuals with public interest and high profile cases, particularly cases with an element of public international law, information rights, or the rights of refugees and migrants.
Legal expertise
Judicial review challenges brought by Campaign Against Arms Trade against the government's refusal to suspend licences for the sale and export of arms to Saudi Arabia.
A reference to the Court of Justice of the European Union brought by Western Sahara Campaign UK the question of whether preferential trade tariffs could be applied to goods originating from Western Sahara, under trade agreements concluded with Morocco, and the new judicial review challenge brought by the group in relation to the UK post-Brexit trade deal with Morocco.
An appeal brought by an environmental campaigner, supported by Global Justice Now, to the Information Tribunal arguing for disclosure of information about post-Brexit trade talks carried out by the Department of International Trade with various countries.
The successful appeal brought by The Bureau of Investigative Journalists to the European Court of Human Rights about government mass surveillance, in particular where this interferers with the Article 10 rights of journalists.
Friends of the Earth's legal battle against proposals for a third runway at Heathrow airport, on the basis of climate change and the UK's obligations under the Paris Agreement.
Assisting Reprieve and their clients, who are victims of drone-strikes, at the International Criminal Court in The Hague.
The successful appeal brought by a journalist from OpenDemocracy to the Information Tribunal for information relating to the Freedom of Information Clearing House run by the Cabinet Office.
A judicial review challenge, currently pending before the Supreme Court, brought by a Chagossian woman in Seychelles on behalf of her community in relation to their rights following their forced removal from the Chagos Islands.
Working with local campaign group Together Against Sizewell C on their legal challenge to plans by EDF related to the development of a nuclear power facility in an Area of Outstanding Natural Beauty on the Suffolk coast.
The successful challenge to the Immigration Exemption of the Data Protection Act, brought by Open Rights Group and the3million.
Challenges brought by Palestinian families made refugees by the Syrian crisis to the UK resettlement schemes from which they are excluded on the basis of their Palestinian identity.
Assisting Afghan patrol interpreters who worked for the British army with applications for resettlement in the UK under the various relocation schemes.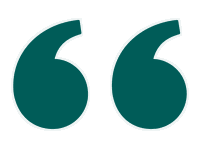 I cannot fault Leigh Day. Caring, empathetic and effective. Highly impressed.
Erin achieved Fellowship status with the Chartered Institute of Legal Executives (CILEx) in August 2021, having graduated CILEx Law School in early 2020 with a Level 6 Diploma in Law and Practice. In 2019 Erin was nominated for a CILEx National Award, and received "Highly Commended" in the student category. She also holds a BSc in International Relations.
Erin Alcock in the news
Bureau challenges UK government to ensure its spying regime is lawful BIJ 29.7.21
Bureau victory on protecting journalists from mass surveillance BIJ 25.5.21
Mark Zuckerberg threatened to shift Facebook investment away from UK, papers reveal Independent 8.12.20
TASC to continue legal action against destruction of Coronation Wood TASC 24.10.20
Government Ordered To Reveal More Secrets About Post-Brexit Trade Talks Huff Post 14.9.20
First Legal Challenge Against Post-Brexit Trade Agreement Launched Byline Times 24.3.21
Why we're taking the UK government to court to protect Freedom of Information Open Democracy 28.4.21