Alex Wessely
Senior associate solicitor
Alex Wessely is a senior associate solicitor in the international department.
Alex is a senior associate solicitor working with Martyn Day and Daniel Leader in the international department.
Alex first started working for Leigh Day in 2012, when he joined as a paralegal working on the "Mau Mau" litigation. He spent about nine months in Kenya interviewing veterans of the Mau Mau Uprising before leaving in September 2013 to complete his legal qualifications..
Legal expertise
Alex re-joined Leigh Day in 2015 as a trainee, and completed his first seat in clinical negligence. He assisted Anne Winyard and Claire Fazan on cases which mainly involved birth injuries and brain and spinal injuries. Alex then spent his second seat in the international department, where he worked on cases on behalf of claimants in Kenya and Sierra Leone.
Alex qualified into the international department in September 2017. He assisted in successfully defending Leigh Day against allegations made by the Solicitors Regulatory Authority arising out of the Al Sweady Public Inquiry. He has worked on a number of high profile claims, assisting Martyn Day and Daniel Leader, including:
Iraqi Civil Claims v MoD and Afghan Civil Claims v MoD: claims on behalf of hundreds of Iraqi and Afghan claimants alleging unlawful detention and mistreatment by British forces during the wars in Iraq and Afghanistan.
Bang & Saifullah v MoD: claims on behalf of an Afghan family who alleged their relatives were unlawfully killed by special forces during a "night raid" on their compound.
Shipbreaking: claim on behalf of a Bangladeshi widow whose husband was killed while dismantling a large vessel in a Bangladeshi shipbreaking yard.
Kadie Kalma vs African Minerals Limited: claims on behalf of 141 Sierra Leonean villagers following police violence in 2010 and 2012.
Vedanta: Alex assisted Martyn Day and Oliver Holland on a case on behalf of 1,800 Zambian nationals who allege that their water sources were polluted by toxic effluence from a nearby mine.
AAA v Camellia PLC & Others: Alex assisted Daniel Leader on claims on behalf of 80+ Kenyan claimants alleging serious human rights abuses and sexual abuse by security guards employed by Kakuzi PLC in Kenya. The parties reached a wide-ranging and innovative settlement in January 2021.
AAA v Petra Diamonds Ltd & Williamson Diamonds Ltd: Alex assisted Daniel Leader on claims on behalf of 70+ artisanal miners in Tanzania who alleged serious assaults inflicted by mine security guards. The case settled in May 2021 for substantial compensation and a package of measures aimed at developing community projects and improving access to healthcare.
Before Leigh Day, Alex studied social anthropology at Cambridge University, with a special interest in studying doctors suffering from addiction or mental health problems.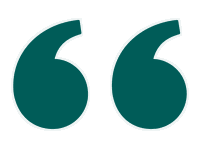 My experience with Leigh Day has been entirely positive, and I have been impressed not only by Alex Wessely's legal expertise, but also by the thoughtfulness shown to me throughout what has been a complex and fast-moving situation.
D Johnson, via Trustpilot