Frances Swaine
Consultant solicitor
Frances was the firm's first managing partner from 2010 to 2021, and was a partner in the regulatory and disciplinary department, the human rights department, and clinical negligence department.
Frances was Leigh Day's first managing partner and served as Compliance Officer for the Legal Practice from 2011 to 2019. She has been the firm's Compliance Officer for Finance and Administration from 2019 to date.
Frances is responsible for the Solicitor Apprentice programme in the firm, which commenced in January 2020. We share that responsibility with the University of Law. There are 10 Solicitor Apprentices spread across two years - the first cohort will qualify as solicitors in 2025 and the second cohort in 2026.
She is now working in the Immigration Team, headed by partner Jacqueline Mckenzie, working with clients applying to the Windrush Compensation Scheme, with those misclassified as Educationally Subnormal during the 1960s and 1970s, and those who were inter-racially adopted by force at a similar time.
She is an experienced human rights lawyer with over 30 years in practice, representing those who have suffered human rights abuses (physical, mental and sexual abuse - and abuse of process in the legal field) and those who have suffered racial discrimination in various parts of society. Her longest running case, (29 years) for the Former Child Migrants to Commonwealth countries, resulted in a government apology and a global compensation scheme.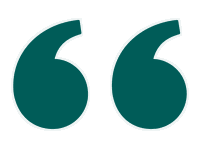 She "is brilliant with clients and makes sure that their needs are understood and turned into a case."
Chambers and partners 2013
What people say
Chambers' guide to the legal profession 2012 described Frances as being "highly regarded for her civil litigation work, which focuses on the social care, healthcare, inquests and education sectors of the practice" and as a "methodical, efficient and effective" practitioner who is "professional and dedicated." 
Membership 
Senior Fellow - APIL
Honorary Action for Victims of Medical Accidents (AvMA) panel member