Frances Swaine
Consultant solicitor
Frances was the firm's first managing partner and a partner in the regulatory & disciplinary team and human rights department
Contact
Frances Swaine was the firm's first managing partner and a partner in the regulatory & disciplinary team and the human rights department.
Frances has been the firm's managing partner since 2011 and served as Compliance Officer for Legal Practice from 2011 - 2019.

Frances is an experienced human rights and clinical negligence claims lawyer with over 25 years' experience of representing victims of sexual abuse and bringing claims for compensation and justice on their behalf, and in bringing medical negligence claims.

She is particularly interested in medical ethics and human rights and has previously represented many families at inquests.  Frances' practice has included representing the rights of those with physical and learning disabilities and disability discrimination. She has worked with groups such as Mencap and the Child Migrant Trust for many years in her work to represent those without a voice who have suffered abuse.
What people say
Chambers' guide to the legal profession 2012 described Frances as being "highly regarded for her civil litigation work, which focuses on the social care, healthcare, inquests and education sectors of the practice" and as a "methodical, efficient and effective" practitioner who is "professional and dedicated." 

Frances is a CEDR accredited mediator.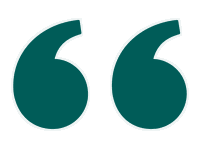 She "is brilliant with clients and makes sure that their needs are understood and turned into a case."
Chambers and partners 2013
Memberships
Frances is a founding member of the Ethical Practice Foundation and a member of the Association of Regulatory & Disciplinary Lawyers and the Association of Child Abuse Lawyers. She is a member of AvMA and the Law Society's clinical negligence panel.