Competition law class actions
Contact us today to start your competition compensation claim
Leigh Day acts for individuals, charities, NGOs and other representative bodies to bring claims for compensation for consumers who have been overcharged as a result of breaches of competition law.
What is competition law?
Competition law aims to make sure businesses are competing on a level playing field and are protected from other businesses acting unfairly. Cartels, price-fixing, retail price maintenance, market sharing and abuse of dominant position are all examples of conduct that is prohibited by competition law.
The decisions of the Competition and Market Authority in the UK (previously the Office of Fair Trading) and the EU Commission show that anti-competitive behaviour happens across all sectors of the economy, with ordinary and vulnerable consumers potentially paying higher prices than they should.
Companies can be fined millions for breaching competition law. But fines do not compensate the individual consumers who have been overcharged.
How can my organisation bring a claim?
Competition law is unique in the English legal system as the only area of law allowing "class actions". This is a new regime, introduced in October 2015 by the Consumer Rights Act 2015.
Class actions are brought by one representative, such as a charity, NGO or representative body. The representative need not be personally affected by the anti-competitive practice. What matters is that they can fairly and adequately act in the interests of individual class members. The Competition Appeal Tribunal must give permission for a class action to proceed.
Class action claims can be "opt-out". This means that individual affected consumers do not need to bring a claim themselves. If the claim is successful, all those affected will automatically benefit. The Tribunal can make an aggregate award of damages covering all affected class members. Class members can then claim their individual compensation from the aggregate award, which could be in accordance with a formula.
Competition law was previously seen as too expensive and complex for individual consumers to bring claims. The class action regime aims to remove those barriers to justice, providing for the first time a real opportunity for UK consumers to obtain compensation and redress.
How can Leigh Day help you?
Leigh Day can help individuals, charities, NGOs and other representative bodies to bring class actions that will compensate ordinary and vulnerable consumers. We can enable organisations to pursue claims about issues of concern to them and on behalf of their constituencies.
In many cases, we can offer to bring a claim on a no win no fee basis.
If you are aware of anti-competitive behaviour affecting those you represent or assist, please contact us.
Recent news and blogs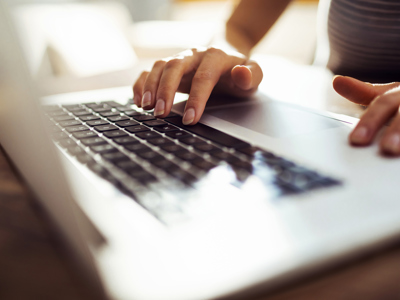 Law firm Leigh Day adds new competition law team and court of protection partner
Claimant law firm Leigh Day has added a competition law team to its practice, broadening its expertise in group claims and has also welcomed a new partner specialising in financial court of protection work.