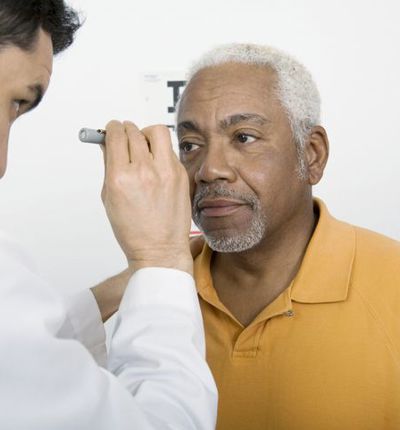 If you have suffered a loss of vision, blurred vision or eyesight problems after undergoing lens replacement surgery you may find yourself living with a life-changing injury.
If you have had eye lens surgery and the lens was faulty you may be able to bring a compensation claim.
Losing your sight, or living with reduced vision after being fitted with a replacement optical lens may mean that you have had to give up your job, leisure activities and social life.
You may be struggling with your everyday activities and living in accommodation that is not best suited for someone with a visual impairment.
You may find that you have to learn to read Braille and are relying on family members or friends to carry out everyday activities. You may have had to give up pastimes that you used to take for granted such as visiting the gym or going for a swim.
If the optical lens that you have been fitted with is faulty our team of experienced medical device claims lawyers can support you with every stage of a legal claim for compensation.
Compensation can help you buy specialist equipment specifically designed for blind or visually impaired people, and can also be used to help improve the quality of your life by paying for transport or support to help you enjoy some of the activities you have been forced to give up.
Ophthalmic products are regulated by the Medical Devices Directive 93/42/EED and the Medical Devices Regulations 2002 (SI 2002 No 618).
The medical device regulator in the UK, the Medicines and Healthcare products Regulator (MHRA) is currently looking at a corrective lens, the Mplus X lens, which has been widely used in the UK by the optician chain Optical Express and which is reported to have left some people with impaired vision.
The MHRA also monitors contact lenses, and contact lens solutions to make sure that they are safe for consumers to use. Some contact lens solutions have been linked with serious eye infections that have left people with debilitating eyesight problems.
If you would like to speak to a member of the medical device claims team about bringing a compensation claim relating to eyesight problems that you think may have been caused by a faulty medical device you can be reassured that you will be speaking to the top claimant firm in the UK.