A nurse's main responsibility is to provide care, treating the health conditions of their patients. They record and follow the progress of patients, helping nurse them back to health. But if they fail to provide a reasonable standard of care and harm arises, there may have been nursing negligence.
In 2018, there were 693,618 nurses and midwives on the Nursing and Midwifery Council (NMC) register. Most of these nurses deliver exceptional levels of professional care to their patients.
But errors can be made that cause patients avoidable injury or pain. If this happens, you may have a legitimate claim for negligence.
What is classed as nursing negligence?
Negligence in nursing occurs when the care provided by a nurse fails to meet a reasonable standard, resulting in mental and/or physical suffering for a patient.
This can be when nursing care fails to meet the standard of a reasonable , competent nurse.
There are different types of nursing negligence, including when assisting in the delivery of babies. These can include simple inaction, such as failing to administer a patient their medication on time or in the correct dosage, to making mistakes and causing injury by not following the proper procedures.
Get help today
Get in touch and we'll call you back
Nursing standard of care
The Royal College of Nursing (RCN) is the professional body and trade union for nurses and carries out work on nursing standards, education and practices.
Professional duty of care
The Nursing and Midwifery Council (NMC) Code sets the standard for education, conduct and training to ensure nurses deliver the best performance. If a nurse does not meet these standards in their work, it may be an example of nursing negligence.
Legal duty of care
Doctors and nurses owe a duty of care to their patients, to take reasonable care to avoid causing them harm. Negligence occurs when the care of a nurse falls below an accepted level of competence and fails to meet that of a reasonable standard of nursing care. This is assessed by reference to a responsible body of nursing practitioners, who practise in the same field of nursing and at the same level.
Types of negligence claims against nurses
There are various situations where poor nursing care can result in harm for a patient, whether by mistake or in error.
These include:
Failing to record important information on a patient's chart.
Not assessing a patient's condition (such as blood pressure or blood sugar levels) on time.
Errors when administering medication.
Failing to report test results to a doctor or other healthcare professional.
Missing significant changes to a patient's condition or identifying them but not taking appropriate action.
Misusing a medical device.
Losing, damaging or misusing documentation.
Not following doctor's instructions.
The consequences for these potential cases of nursing negligence will vary in seriousness, affecting the scope and size of the claim and compensation.
Cases we have settled
Poor post-surgical nursing care
For a patient who underwent routine keyhole surgery and suffered a perforated bladder during surgery. The poor nursing care she received meant that this went undetected and she developed sepsis and multiple organ failure.
Failure to monitor
Failures by nursing staff at Spire Wellesley Hospital to monitor and act upon a patient's low saturation levels following hip surgery and seek medical assistance. The patient consequently suffered an unobserved cardio-respiratory arrest and hypoxic brain damage.
Failure of basic care
Failure to unclamp a nasogastric tube draining fluid from a patient with a bowel blockage. Retired paediatrician Dr David Gordon-Nesbitt's lungs filled with fluid, he developed sepsis, went into cardiac arrest and died.
Why choose Leigh Day for your claim?
Nursing negligence falls under our wider medical negligence team, and we have one of the biggest and most experienced teams in the UK.
For more than a decade, we've consistently been ranked top in our field by legal directories.
"Stephen Jones of Leigh Day enjoys a tremendous reputation among interviewees. He is a really brilliant lawyer in clinical negligence because he knows the medicine, knows the law and is vastly experienced" – Chambers and Partners.
The Leigh Day medical negligence team in Manchester is led by Stephen Jones. He and the team have many years' experience dealing with a variety of cases across the UK, including nursing claims. Stephen is a member of the Law Society and AvMA clinical negligence accreditation panels, and ranked as a leading individual in the field by both Chambers and Partners and Legal 500.
"During treatment in hospital, a hospice or other healthcare facility, patients expect and deserve a high level of care from nurses. Most of the time nurses will do a fantastic job but, sadly, this doesn't always happen. When this is the case it's important you receive compensation for any additional suffering experienced." – Stephen Jones.
Get help today
Get in touch and we'll call you back
Nursing negligence FAQs
The nurse has a duty of care towards you as a patient to take reasonable care not to cause harm. In the event of a claim the employer is usually vicariously liable.
A nurse may be employed by a private healthcare company, the NHS, a dental practice, hospice or any other type of healthcare organisation.
The Clinical Negligence Scheme for General Practice (CNSGP) covers nursing negligence liabilities on or after 1 April 2019. This applies to NHS primary medical services and the care they provide.
Complain to the organisation responsible for the care. Depending on the severity of the mistake by the nurse or the nurses involved, and when it was identified, the quickest option can be to speak to a member of staff to resolve it immediately – eliminating the need for a formal complaint.
If you wish to make a formal complaint about the nursing care that was provided by an NHS service, complain to the NHS organisation concerned and you should receive a response within 20 working days.
Learn more about the NHS complaints procedure.
To take your complaint further, contact the Health Service Ombudsman – an independent service separate from the government and NHS.
In order to establish if there has been a negligent nursing act the claimant has to prove that:

•The nurse owed the claimant (pateint) a duty of care
•The nurse breached that duty of care
•The standard of nursing care provided fell below that of an accepted level of competence and failed to meet a reasonable standard of care. The standard is measured by reference to a responsible body of nurses, practising in the same field of nursing and at the same level as the nurse providing the care
•The failure/negligence caused you harm that was foreseeable and avoidable
Yes. If a relative or close friend has suffered due to nursing negligence but can't make a claim themselves, you can do so on their behalf. Often this will be for a child under 18 years old or an elderly patient who is unable to manage their own legal and financial affairs, for example due to dementia. The person making the claim here is called a litigation friend. Any compensation awarded either goes to them on behalf of the victim as an administered trustee or into a trust until the victim is fit to manage their finances.
Any claim against a nurse must be started within three years of the incident, treatment or injury taking place. It's advisable you contact an expert lawyer as soon as possible – when the information is fresh in your memory, and to avoid missing the deadline. Cases can last between 18 months and several years.
The amount of compensation for your nursing negligence claim will depend on various factors, such as:

•The severity of your injuries
•Any loss of earnings due to negligence
•Additional treatment and time in care required
•Expenses for extra prescriptions and nursing support at home
Nursing negligence in the news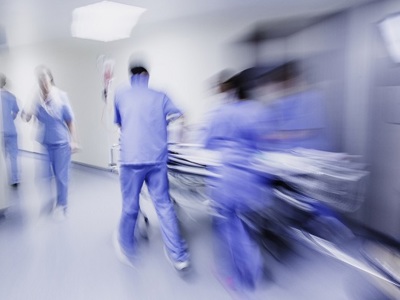 Mother died after suffering a second serious medical negligence incident
In 1998, Mrs L was expecting her third child. She underwent an emergency Caesarean Section for pre-eclampsia at 34 weeks gestation. She suffered a placental abruption with 700 mls blood loss.