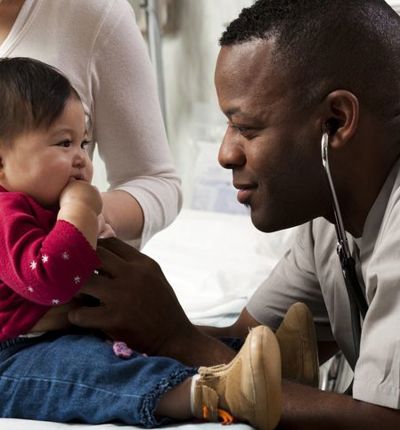 Doctor pensions
We are bringing claims on behalf of Doctors for age discrimination in response to changes made by the Government to their pensions.
You may have seen in the news that changes to pensions have had a significant negative impact on younger doctors.
Changes to pensions were introduced in such a way as to protect older public sector workers by allowing them to remain in their current pension scheme, but ejecting younger workers born after a certain date from those schemes, and only offering them membership of far less valuable pension schemes.  The changes took effect from 1 April 2015 but the negative consequences of the changes are only now being realised by many doctors.
Leigh Day has successfully pursued claims for about 240 younger judges who challenged the very similar changes made to their pensions.
We are therefore now looking to bring similar claims for younger NHS hospital doctors.
We are acting under a "no win no fee" agreement, so you don't have to pay anything unless you win your claim.
Time limits apply to legal claims, so we recommend that you act promptly.
If you are interested in joining this claim, please click 'join the claim' and complete and submit the questionnaire.
WHO IS ELIGIBLE TO JOIN THIS CLAIM?
In broad terms, those doctors for whom we are currently looking to bring claims are NHS hospital doctors (not at this stage General Practitioners) who are employed by an NHS Trust in England or Wales, and who were:
members of the 1995 NHS England and Wales Pension Scheme as at 1 April 2012 and were born on or after 2 July 1963; or
members of the 2008 NHS England and Wales Pension Scheme as at 1 April 2012 and born on or after 2 July 1958.
We are unable to offer legal advice and representation to doctors who:
stopped working as an NHS hospital doctor more than two months ago;
are part of either the NHS Scotland's Pension Scheme or the HSC Northern Ireland  Pension Scheme;
are currently on a career break;
are a General Practitioner;
were not a member of either the 1995 or 2008 England and Wales NHS Pension Scheme as at 1 April 2012; or
have voluntarily opted out of the England and Wales NHS Pension Scheme at any point since 31 March 2012.
If any of these circumstances apply to you, you may wish to seek alternative representation/advice: http://solicitors.lawsociety.org.uk/