Your employer may offer you a sum of money in return for you signing a settlement agreement agreeing not to bring any claims. At Leigh Day we are highly experienced in dealing with settlement agreements. We will take you through your agreement explaining what each clause means and alerting you to any potential problems.
We can also liaise with your employer to seek amendments to make the agreement more beneficial for you where necessary.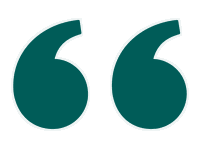 'Leigh Day are without doubt the most important employee firm. The impact the team has had upon modern employment litigation is unrivalled.'"
Normally, though not always, the termination of your employment will be one of the main terms of the agreement, and the payments you receive will partly be to compensate you for this. 
The types of situation where this might typically arise is when you have been in dispute with your employer and where your employer wants to end your employment without risking getting sued. Settlement agreements are also common in redundancy situations, where your employer may offer an extra sum above your basic entitlement in return for you entering into a settlement agreement. 
 
Settlement agreements are one of the few mechanisms by which an employee can sign away his or her employment rights. Various conditions have to be met for the agreement to be valid, including that you have had independent legal advice on the terms and effect of the agreement before signing.
This is to ensure that you understand that you will not be able to enforce your employment rights once you have entered into the agreement. Your employer will normally make a contribution towards your costs of getting this legal advice since it is in their interests for the agreement to be binding.