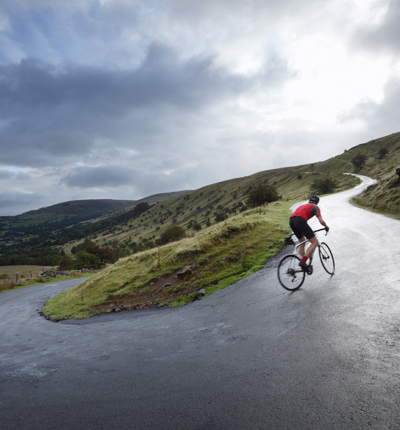 Racing cyclist left with additional scarring to his face after botched procedure
When a racing cyclist suffered a deep facial injury in a nasty cycling accident, it was repaired under local anaesthetic by a surgeon who left grit and dirt inside the wound.
Posted on 21 February 2023
Now the 25-year-old cyclist, and who we have called Mark, has secured a five-figure settlement after his legal claim was handled by medical negligence law firm, Leigh Day.
 
Mark was competing in an elite national cycling race when he had a collision with the windscreen of a support vehicle. He suffered a 13-cm severe cut to his face and was taken to Royal Devon Hospital by ambulance.
 
The laceration extended as deep as Mark's cheekbone and was contaminated by grit and glass. However a junior surgeon carried out a repair under local anaesthetic in a hospital side room, rather than under general anaesthetic in an operating room. According to Mark's medical records, the surgeon removed glass from the wound 'as best as possible', cleaned and cauterised the wound and closed it using stiches, then told Mark he could go home.
 
Following the collision, Mark's parents set off to drive from the North of England to Devon to be with him. While Mark waited at the hospital for them to arrive, his wound began to bleed extensively but he could only use paper towels to soak up the blood.
 
The junior surgeon was asked to see Mark again and he had to reopen part of the wound, drain the excess blood and cauterise it again. However, by this time Mark had already received a number of doses of local anaesthetic and was close to maximum levels. This meant the area was not fully anaesthetised and during the second procedure he experienced excruciating pain.
 
Over the next few days, back home, Mark's wound continued to ooze blood and fluid and it became very scabby and painful. His cheek became swollen to the point he could not see properly on that side. Worried the wound was getting worse, Mark sought a specialist opinion from a private surgeon who removed some of the stitches and saw grit in the wound, as well as brown staining caused by dirt.
 
A further operation under general anaesthetic was needed a week after the collision to properly clean the wound, cauterise and repair it. The wound has now healed but Mark has been left with an extensive scar over the cheek and ear lobe.
 
After Mark instructed medical negligence solicitor Rebecca Ridgeon, a facial surgery expert concluded that the scarring was more noticeable as a result of the negligent treatment at the Royal Devon and Exeter Hospital. The Royal Devon University Healthcare NHS Foundation Trust admitted that Mark's wound was significant and should have been repaired in an operating theatre under general anaesthetic, where the wound would have been more thoroughly cleaned and properly cauterised.
 
They settled the claim for a five-figure sum which compensates Mark for the need for multiple procedures, loss of earnings and the additional scarring to his face.
 
Mark said:
 
"I would like to thank Rebecca and the team at Leigh Day for helping me secure a settlement for negligence after my accident. Initially I didn't want to go down the route of starting a claim as I didn't want to go over the details from my treatment in hospital. However I decided to go ahead and reached out to Leigh Day. They were very professional and caring at the same time, which made everything easy. I am really happy with the end result, thank you."
 
Rebecca Ridgeon said:
 
"The fact that the surgeon who operated on Mark a week after his accident could clearly see grit and dirt-staining inside the wound shows how inadequate the treatment provided at Royal Devon and Exeter Hospital really was. Fortunately Mark sought a second opinion very quickly, otherwise he could have developed a significant infection and suffered much worse consequences. I am pleased that the Trust has admitted the treatment he received was not good enough and that Mark has been properly compensated for what he went through and its permanent impact".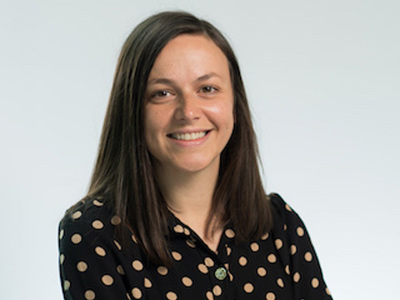 Rebecca Ridgeon
Rebecca Ridgeon is an associate solicitor in the medical negligence department.