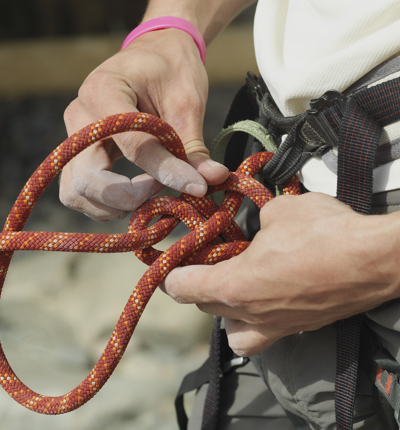 Product safety report highlights Fruugo climbing harness as potential risk to consumers
The Office for Product Safety and Standards (OPSS) has released a product safety report relating to a climbing harness sold by Fruugo.
Posted on 10 October 2023
The climbing harness, which can be used for a wide range of workplace and sporting activities including mountaineering, rock climbing and abseiling, has been found to present a serious risk of injuries and cannot be classed as Category III PPE.
It has been found by the OPSS that the harness has incorrect CE markings, which do not show a notifiable body. As such, it is unclear whether this harness has passed the safety checks required for the CE mark.
Safety equipment, such as these harnesses, require mandatory third party conformity assessment by a body authorised for PPE. These third party checks are intended to ensure that the products conform with safety regulations and standards.
The OPSS has recommended that those using the product stop using it immediately and suggests consumers contact the distributor for redress.
Safety harnesses such as this, are often relied upon by those working at height, and those who engage in sports such as rock climbing. The integrity of harnesses is often relied upon to protect people from significant falls at height.
Product safety solicitor, Philippa Wheeler, comments on the safety report:
"Many consumers and employees use safety equipment, such as these harnesses, to ensure they are kept safe when at a height. It is extremely worrying that the harnesses, which present a serious risk of injuries, have not been formally recalled. As someone who uses climbing harnesses, I understand the level of trust you must have in a harness being secure if you happen to fall. It is worrying that these unsafe harnesses were able to be sold to consumers."