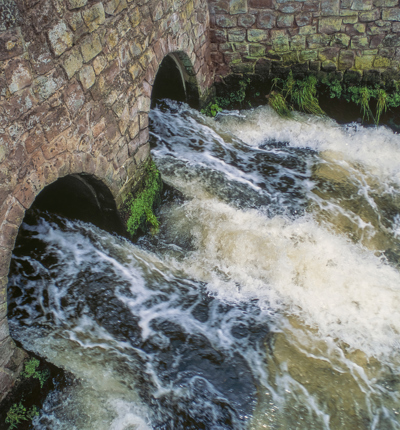 First environmental collective action claim launched on behalf of millions of customers overcharged by water companies
A legal claim has been issued against one of six UK water companies who are facing legal collective actions for allegedly abusing their dominant market position by underreporting the number of times they cause pollution incidents and overcharging customers as a result.
The first claim has been issued against Severn Trent Water and further claims will be issued against Thames Water, United Utilities, Anglian Water, Yorkshire Water and Northumbrian Water in the coming months.
All six water companies are accused of underreporting the number of times they cause pollution incidents by spilling or discharging sewage into waterways in breach of environmental rules. 
This is the first collective action case where the competition abuse centres on compliance with environmental laws and reporting responsibilities to regulators.


Find out more and register your interest
Professor Carolyn Roberts, an environmental and water consultant represented by Leigh Day, is bringing the claims on behalf of more than 20 million household customers who have been overcharged because of the companies allegedly abusing their monopoly position. The claim against Severn Trent Water is brought on behalf of 8 million customers.

The value of the claim against Severn Trent Water is estimated at over £330 million and the six claims are expected to lead to compensation payments of over £800 million in total, if successful.
The legal claims allege that the six water companies have been breaking competition law by misleading the Environment Agency and Ofwat as to the number of pollution incidents, being discharges or spills of untreated sewage they made into rivers, lakes, coastal areas, and other waterways causing  damage to the environment.
Water companies are required to report such incidents as part of their legal duties and responsibilities, but it appears many pollution incidents have gone, and continue to go, unreported. The number of pollution incidents a company reports to their regulators is an important factor in determining the price water companies can ultimately charge for their services.
Professor Roberts argues in her legal claims that, if the water companies had correctly reported the number of pollution incidents, performance penalties would have been applied and this would have reduced how much customers were charged.
Anyone who has paid for a water bill to one or more of these water companies from April 2020 may be entitled to compensation if the case is successful; customers of Severn Trent Water may be entitled to compensation if they paid for a water bill from April 2017.
Compensation is being sought through competition opt-out collective proceedings, which allow legal claims to be brought by a single class representative on behalf of a group, or groups, of affected individuals in the Competition Appeal Tribunal.
Opt-out claims mean that individuals do not need to sign up to the claim. Instead, customers who have suffered loss are included unless they specifically choose not to be. Customers will only have to come forward at the compensation stage if the claims are successful.
The case against Severn Trent Water has been issued in the Competition Appeal Tribunal, with five further claims against the other water companies to be issued  over the coming months.
If the case is successful, it is expected that any compensation would be paid by the relevant water company and its shareholders, not by increasing customers' bills.
Professor Carolyn Roberts said:
"Like many others across the country, I have viewed with horror the escalating number of stories in the media regarding the volume of sewage discharged into our waterways and onto our beaches. The population of the UK has a right to expect that our rivers, lakes and seas will generally be clean, except under exceptional circumstances.
"It appears that because of the serial and serious under-reporting at the heart of these claims, water companies have been avoiding being penalised by Ofwat. I believe this has resulted in consumers being unfairly overcharged for sewage services.
"Millions of consumers have been paying their water bills on the basis that water companies are meeting their targets, but instead every year water companies let raw or only partially treated sewage into the environment in breach of the rules."
Zoë Mernick-Levene, partner at law firm Leigh Day said:
"These claims are hugely significant. Not only is compensation being sought for millions of customers who have, and continue to, pay higher water bills, but we hope that it will also sends a message to water companies that they cannot unlawfully pollute waterways and mislead their regulators without consequence.
"Customers put their trust in water companies, believing that they are correctly reporting these spillages and appropriately treating the sewage so it can safely be returned to the environment. Instead, our client believes they are misleading their regulators and customers are overpaying while England's waterways are suffering as a result.
"As well as providing individual compensation and justice, opt-out proceedings such as these claims act as a deterrent to future misconduct. Consumers can act together to hold businesses to account for any rule breaking."
For further information or to sign up to updates on the claim visit mywatercase.co.uk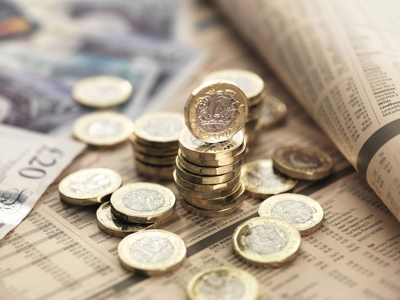 Consumer, competition and financial services claims
See how our leading UK consumer law lawyers can help