Family of deputy head teacher Eileen Tyler who died in traffic collision pay tribute to her after motorist is found not guilty of causing death by careless driving
The family of a mother and grandmother from Essex who died in collision with a car on the road outside her house have paid tribute to her after a driver was found not guilty of causing death by careless driving.
Posted on 03 November 2023
A driver was found not guilty of causing death by careless or inconsiderate driving by a jury at Chelmsford Crown Court after a road traffic collision on 20 January 2022 in which 55-year-old Eileen Tyler died. 
Mrs Tyler was crossing the road outside her home in Abridge, Essex at around 5.30pm when she was struck by a car and died at the scene. The court heard the driver involved in the collision was travelling above the speed limit of 30mph at between 36 and 40mph at the time.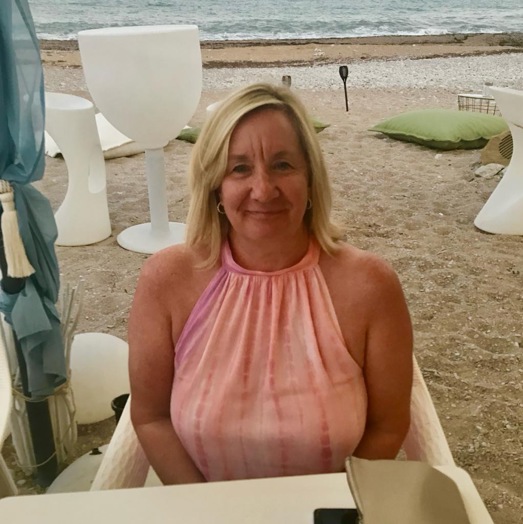 Eileen Tyler.
Mrs Tyler was married with two grown-up children, as well as a young grandchild and was a much-loved deputy head at a local school, Beal High School, where she had worked for more than 16 years. Her colleagues and students held a memorial to honour her and her work, as well as planting a tree in her name.
Her husband, Paul Tyler is represented in a separate civil claim by Laura Murphy of law firm Leigh Day. 
Speaking on behalf of Eileen's family, Paul Tyler said:
"Ever since the night Eileen died, our family has been struggling to come to terms with the devastating outcome. Whilst no verdict or sentence imposed by the court could ever make up for our loss, we nevertheless feel let down with the result of this trial. 
"Eileen was an amazing wife, mother to our two grown-up daughters and had recently become a grandmother to a young granddaughter she will now never see grow up. We have now lived for nearly two years without Eileen and are still coming to terms with what our lives look like without her. She was the heart and soul of our family. Eileen lived an incredibly full and happy life and meant so much her family, friends and members of her school community. She is incredibly missed and will never be forgotten."
Leigh Day partner, Laura Murphy said:
"It is very disappointing for Eileen's family and friends that there has been no criminal conviction in relation to Eileen's death. The court heard about the standard of driving before the fatal collision and the family hoped that this would have resulted in a conviction. They hope that nevertheless other drivers will be aware of the need to take extra care when driving in residential areas. 
"We will be pursuing a civil claim against the driver's insurers. Whilst there is no sum that could compensate her family for their loss, the claim will seek to provide some financial relief".