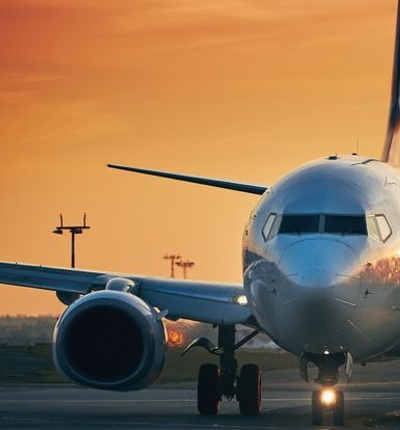 Airport emissions campaigners call on Transport Secretary to justify expansions policy
Campaigners who fought the expansion of Bristol Airport have joined with the Aviation Environment Federation (AEF) to ask the Transport Secretary to help them understand how the Government airports planning policy fits with its net zero greenhouse gas emissions pledges.
Recent decisions by the courts regarding the interpretation of national airports planning policy have left both groups baffled about how the Government can deal with the impact of airport expansion on carbon budgets working towards net zero emissions by 2050.
Although a planned expansion of Bristol airport to expand from 10 to 12 million passengers a year was refused by North Somerset Council, a decision endorsed by the three other adjacent authorities, the local MP and the regional Metro Mayor, the airport successfully appealed to the Planning Inspectorate.
The High Court then rejected arguments by Bristol Airport Action Network (BAAN) that Communities Secretary Michael Gove acted unlawfully when he overruled the council decision to allow the expansion. The courts said local planning authorities simply did not have the power to consider the impact of airport expansion applications on climate considerations.
Currently up to 20 regional airports in the UK have ambitions to expand and many of these will look to the Bristol precedent in helping their own plans. At the same time, both Luton and Gatwick have submitted applications for major infrastructure projects.
Now, represented by environment specialists at law firm Leigh Day, BAAN and AEF have written to Transport Secretary Mark Harper, copying in Michael Gove and former Transport Secretary, now Secretary of State for Energy Security and Net Zero, Grant Shapps, detailing their concern that the Government's approach to airport expansion is incompatible with achieving net zero by 2050.
BAAN and AEF are encouraged that the Climate Change Committee (CCC) has also raised concerns in its 2023 Progress report that Government policy "is not delivering an outcome consistent with" its latest budget for cutting carbon emissions and that "no airport expansions should proceed until a UK-wide capacity management framework is in place to assess annually and, if required, control sector CO2 emissions and non-CO2 effects".
Policy for airports expansion, which guided the courts, was published in 2018 before the legally binding 2050 net-zero target for the UK was set in 2019. The policy is set out in the Airports National Policy Statement (ANPS) and Beyond the Horizon: The future of UK Aviation, Making best use of existing runways (MBU). As recently interpreted by the courts, both documents support the expansion of airports and suggest that greenhouse gas emissions should not be a reason for refusing planning permission. Neither policy has been updated in light of the Sixth Carbon Budget or the net-zero commitment and further guidance on their interpretation has not been provided to planning authorities and airports.
Previous correspondence from Government suggested that decision whether to review the ANPS would come after its Jet Zero Strategy (JZS) was published, in July 2022, but no review is forthcoming and BAAN and AEF are confused by apparent contradictions in the JZS itself. On the one hand it reiterates the Government's support for "aviation growth where it is justified", but separately states, "expansion of any airport in England must meet our climate change obligations to be able to proceed".
In the Carbon Budget Delivery Plan (CBDP) published in March, the Government says it will rely on the measures set out in the JZS for decarbonising aviation, that is, without any limitation on aviation and airport expansion.
Up-to-date information about aviation demand forecasts does not appear to have been fed into any assessment of the decision to continue with the ANPS policy.
The MBU document supports "airports beyond Heathrow making best use of their existing runways" and states that "any proposals should be judged by the relevant planning authority, taking careful account of all relevant considerations, particularly economic and environmental impacts and proposed mitigations". However the courts have made clear that considerations of emissions are a matter for national government, so that local authorities cannot refuse planning permission on those grounds. In the case of Bristol there was effectively no consideration of the extra emissions nationally which meant they had not been considered at all.
BAAN and AEF say there is a serious gap in airport policy: national level policy does not address the climate impact of increased aviation emissions caused by airport expansion, and at the same time does not give decision-makers clear guidance on how to address the issue.
Beyond the illustrative scenarios in its Jet Zero modelling, the Government does not appear to have made a formal assessment of the likely greenhouse gas emissions of all of the airport expansion proposals that have been approved or are proposed by airport operators nationally. If those planning permissions are granted, passenger growth will be far bigger than that assumed in MBU.
BAAN and AEF quote the CCC's call for a capacity management framework:
"Two airport expansions have been approved since 2018 in the absence of such a framework, which increases annual terminal passenger capacity by 9.3 million. Applications currently under consideration would translate to capacity for an additional 16.5 million terminal passengers. The potential Heathrow (assuming the Government's preferred option of the Heathrow Northwest Runway) and Gatwick Airport expansions would add a further 71.6 million terminal passengers if applications were resubmitted and approved.
"If all applications were approved, this would increase terminal passenger capacity by 97.4 million compared to 2018 levels, bringing total capacity to 467 million. The Jet Zero Strategy commits to a 70% increase in terminal passengers on 2018 levels, equating to 482 million passengers by 2050."
The groups have asked the Transport Secretary to provide any document which shows whether he has considered whether it is necessary to review the ANPS or MBU following publication of the JZS, any assessments he has made of the compatibility of airport expansion with the Sixth Carbon Budget and the net zero obligation, and any formal cumulative assessment of the greenhouse gas emissions of the various airport expansion permitted or proposal nationally.
Stephen Clarke one of the coordinators of BAAN said:
"The recent Bristol decision has highlighted the fact that the planning guidance and policy documents used for consideration of airport expansions are out of date and ambiguous and need to be updated. It seems ridiculous that the extra carbon emissions from two million additional passengers will not have been considered at all, by any decision maker, in the planning decision, despite the fact we are in the middle of a climate crisis. Bristol Airport's expansion was rejected by a overwhelming majority of local residents and virtually all the region's local politicians; their voice has been totally ignored."
Leigh Day solicitor Ricardo Gama said:
"Aviation campaign groups across the country who are concerned about the climate impacts of airport expansion have been told again and again by government bodies that those impacts will be 'dealt with at the national level', which has effectively scoped out any consideration of climate issues from the planning process. But given that there is no overarching government framework for taking into account these emissions, it's unclear in what way they could possibly be 'dealt with' nationally. Our clients are concerned that in fact this lack of clarity means that greenhouse gas emissions from airport expansion are not in fact being dealt with at all. Our clients believe that this suspicion has been borne out by the significant concerns expressed by the CCC in their latest progress report.
"Our clients look forward to receiving clarity from the government regarding this important issue so that they can be sure that the climate impacts of airport expansion are not falling between two stools."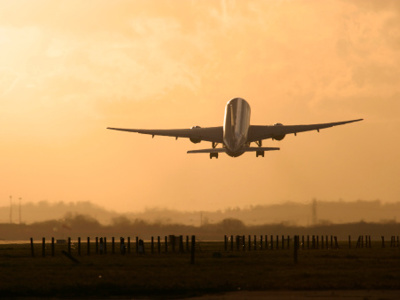 Judicial review of decision to allow Southampton Airport runway extension
A judicial review hearing into the decision to allow a runway extension at Southampton International Airport will begin on Wednesday 27 April, 2022.