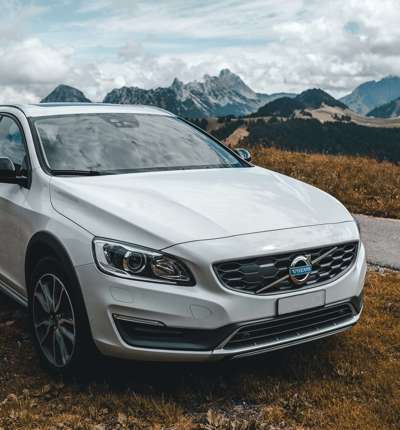 15,000 emissions legal claims launched against car manufacturer Volvo
Leigh Day is bringing over 15,000 claims for compensation action against the car manufacturer Volvo over polluting emissions that they claim are unlawful and contradict the company's green credentials.
Posted on 27 February 2023
It is believed that hundreds of thousands of past and present Volvo owners and lessees could be eligible to join the group claim against Volvo.
Those drivers who have so far joined the legal action claim that, like other makes of vehicle, certain Volvo models manufactured in the years since 2009 have cheated pollution emissions tests. It is alleged that in real-world driving conditions the cars emit pollutants at a much higher rate than was claimed at point of sale, in breach of regulatory standards.
Testing reported by the Emissions Control Institute of German environmental NGO Deutsche Umwelthilfe ("DuH") in January 2020 found that the Volvo XC60 NOx emissions were approximately 4 times the permitted levels at normal temperatures (between +9 and +22 degrees Celsius) and up to approximately 12 times in more extreme winter temperatures (between -4 and 0 degrees Celsius).
This followed reporting by the British-led environmental NGO TRUE in 2018 that Volvo vehicles had higher than permitted NOx emissions. The AIR Index, has also reported that a selection of Volvo models produce NOx emissions more than twice the permitted limit.
Drivers believe the levels of polluting emissions from hundreds of thousands of Volvo models on UK roads are in stark contrast to the green credentials perceived to be held by the manufacturer.
In Volvo's Corporate Report with Sustainability, published in 2013, the manufacturer stated:
"Our customers and employees have high expectations of Volvo Cars in terms of environmental care and social responsibility" and "Sustainability is central to all our decisions and investments… our company mission requires us to act in an environmentally and socially responsible manner… this means we must…be honest, transparent and active within the communities in which we operate".
In Volvo Care Annual Report 2018, published in 2019, it was stated:
'We have high ambitions with regards to sustainability and focus on societal as well as environmental aspects of sustainability. We do not wait for regulators to tell us what to do in these areas. Instead, we work continuously to reduce the environmental and social impact of our products and business, and care for our consumers and employees".
In research carried out among Volvo drivers in 2021, 95 per cent of Volvo drivers surveyed were unaware of emission cheating allegations directed at Volvo.
Leigh Day negotiated a £193 million settlement against VW in the biggest consumer group action ever to be brought before the English courts. The sum was in settlement of claims of cheat emissions software on VW vehicles. It was an out of court settlement and there was no admission of liability. Now Leigh Day is bringing similar claims against other vehicle manufacturers, including Volvo.
Leigh Day partner Daniel Leader said:
"We believe that many Volvo drivers are unaware that Volvo may be implicated in the diesel emissions cheating scandal because Volvo is a trusted brand which by association includes green credentials.
"In fact it is believed that possibly hundreds of thousands of Volvo vehicles manufactured since 2009 could have been emitting pollutants at levels far higher than emissions tests have indicated. The lifespan of Volvo cars could mean that these vehicles have been emitting these pollutants for far longer than would be expected of non-luxury brands.
"We urge Volvo drivers to get in touch to find out whether they are eligible to join the claim against Volvo."