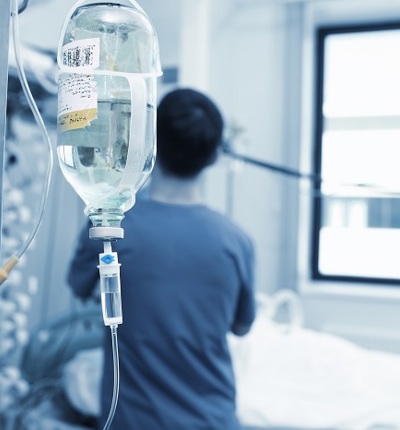 Woman receives six-figure sum following unnecessary lumbar punctures causing spinal cord injury
The woman, who we will call Jane, was admitted to Northampton General Hospital, via their Accident & Emergency Department, with what she presumed to be a muscle spasm in her neck but which was in reality spontaneous intracranial hypotension (SIH).
Posted on 08 December 2022
Jane's condition was misunderstood by clinicians, and she underwent investigative lumbar punctures, which were contraindicated in the circumstances of SIH and which would not have diagnosed SIH.
 
Jane was in hospital for over a month without a diagnosis, during which time she was bedridden and in pain and she underwent numerous unsuccessful re-attempts at lumber puncture, approximately 18 in total. These painful and traumatic procedures not only were unsuccessful and unnecessary but caused her to suffer an exacerbation of the symptoms of SIH including crippling postural headaches.
 
SIH was finally diagnosed around a month after admission and the attempts at lumbar punctures ceased. However, by then it was discovered that the lumbar punctures had caused a leak of cerebral spinal fluid (CSF) which would not respond to conservative treatment and an epidural blood patch was ineffective.
 
Post-discharge, Jane continued to suffer from headaches, neck and back pain, stiffness in her lower back and problems with coordination and concentration. MRI scanning revealed that Jane had developed syringomyelia, a fluid-filled cyst "a syrinx" which forms within the spinal cord, and she had arachnoiditis, which is an inflammatory disorder of the arachnoid which is one of the membranes surrounding the nerves of the spinal cord. The result of the combination of these conditions was that Jane, who had previously been a very fit and healthy mum who worked in sports, was rendered immobile and dependent on others for the care of herself and her children.
 
Jane was lucky to be accepted onto an intensive rehabilitation programme at the National Hospital for Neurology and Neurosurgery and, as a result of this treatment, her condition improved. However, due to the negligence, Jane now lives with lumbar arachnoiditis, which is a permanent condition, and she has suffered a psychiatric injury.
 
Anna Brothers, partner, and spinal injury specialist solicitor at Leigh Day, was instructed by Jane to investigate her claim. Anna was able to help obtain a six-figure settlement for Jane.
 
Jane said:

"Anna and her team of experts were amazing. Going over such a traumatic experience was never going to be easy but Anna was sensitive and I felt reassured at every step of the way from understanding how the costs structure worked, to the role of the experts that she was able to call upon."
 
Anna said:
 
"I have investigated a number of cases involving injuries caused by lumbar puncture procedures. They can be complicated cases and patients are often given the impression that their injuries are an acceptable consequence of a necessary investigation, but this isn't always the case. This claim for example was hard fought by the Defendant Trust but the eminent group of experts I brought on board were steadfast in their support of Jane's case that her injuries were avoidable. This led to a settlement which hopefully will help Jane access future therapies to continue to stay fit and well."
 
If you are suffering from the consequences of such a spinal cord injury that you think was caused by a misdiagnosis of a condition or by improper procedures, such as lumbar punctures, please call Anna Brothers on 0207 650 1332 or email her to abrothers@leighday.co.uk. Anna will listen to your story and will give you free, confidential advice on whether your case should be investigated as a potential claim in clinical negligence.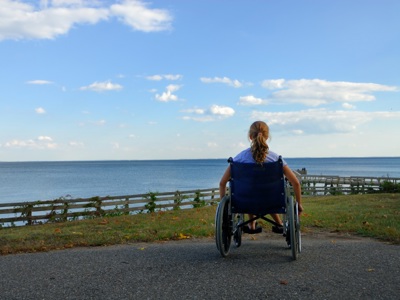 Spinal injury claims
Contact our team of specialist spinal injury lawyers about starting your compensation claim today